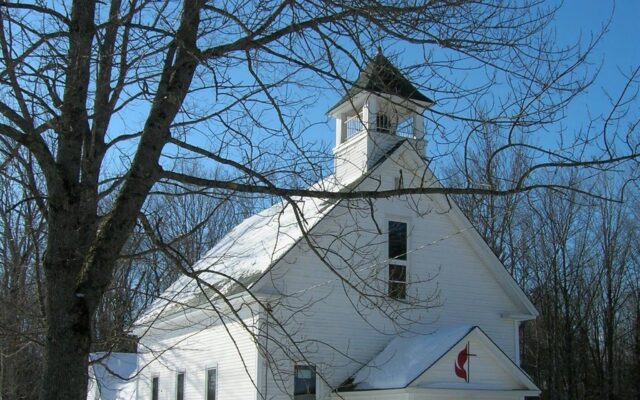 46863366_1243571069114153_2910264612794400768_n
Contributed photo
Final service Sunday for Ripley UMC
RIPLEY — Sunday, Sept. 25 at 11 a.m. will be the last service for the Ripley United Methodist Church, after 133 years of continuous ministry. Due to circumstances beyond our control — mostly finances and a dwindling attendance — we sadly made the decision to close our doors. The church is located at 12 West Ripley Road.
Sept. 10 was the last Lefty's Grill. Lefty has officially hung up his apron. What began as a one-time event for the 125th anniversary of Ripley Methodist Church in 2014, grew into a regular fundraiser/community outreach. We served local residents, and as word spread, we had visitors from California and many states in between.
The distance record has to go to the young family who came from India for a Lefty's Grill burger (an American who really missed all-beef burgers). We had to ask for help to take orders and serve people, as it got pretty hectic at times. We have had Lefty's Grill every summer except 2020 …. the church was temporarily closed during the pandemic. But we enthusiastically returned in 2021, and so did our wonderful friends, who have supported our church through this little fundraiser.
Our last day featured perfect weather, lots of friendly faces (43 to be exact). But Lefty decided to leave his legacy, by creating the Ultimate Lefty's Grill Burger — an Italian sausage, hot dog and beef patty on a brioche bun. This monster burger was gleefully consumed by Phil Mosley.
We had a good run — it was a lot of work, but the most fun we've ever had in our lives. We thank all of you for your support and your friendship. God bless you all. You are the best!