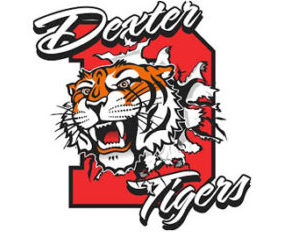 Foxcroft and Dexter X-C runs in Bangor, Corinth
The Foxcroft Academy cross country team took to the course in a combined Penobscot Valley Conference/Kennebec Valley Athletic Conference meet at Saxl Park in Bangor on Sept. 17.
Pony junior Zachary Peirce led the Ponies by covering the 5K course in a time of 18 minutes, 41.27 seconds to place 16th among a field of 73 runners.
Foxcroft sophomore Runner Jarrett was 41st with his time of 22:12.17. Junior Jorgen Halvorsen came in 51st at 23:01.46.
Hampden Academy senior Charlie Collins won the race in 16:05.89, besting second place by about 60 seconds. Collins also set a course record, surpassing the 16:21.17 set by Hampden's Abbott Valentine a year prior on Sept. 18, 2021.
The Hampden boys finished in first place with a score of 15 points, followed by 70 for Bangor High School and then 74 for John Bapst Memorial High School of Bangor.
In the girls' race, Foxcroft senior Anna Raynes covered the 5K-route in 26:34.81 to finish 29th among a field of 55 entrants.
Bangor junior Katie McCarthy won the race in 21:17.12, 25 seconds ahead of second place.
Bangor earned top girls honors with 17 points, followed by 57 for Hampden and then 82 points for Hermon High School.
Also on Saturday, the Dexter Regional High School cross country team traveled to Central High School of Corinth for a PVC meet.
Tiger senior David Race had a time of 21:02.88 on the 2.83-mile course to place 18th among 31 runners.
Senior Allen Getchell was 31st at 27:29.47.
Lee Academy senior Ethan Linscott won the race in 15:24.39, the day's best time by about 15 seconds.
Old Town High School finished in first place with 23 points, followed by 45 for Orono High School, and 56 points for host Central.
Dexter senior Annika King came in 11th among 28 girls with her time of 21:35.19.
Tiger freshman Annabelle Peakes was 12th at 21:48.72, and senior Emma Alexander finished 18th at 24:54.54.
Orono junior Ruth White earned top honors by about 2:30 with her time of 16:03.72.
She helped Orono finish in first place with 15 points, followed by 62 for Lee, and 65 points for Mattanawcook Academy of Lincoln.