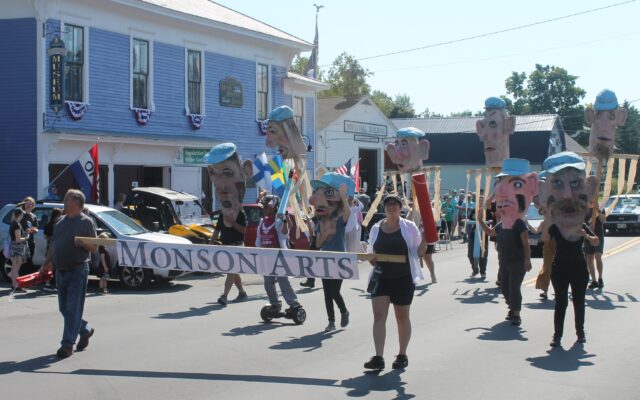 PO-monsonpuppets-34-22
Observer photo/Stuart Hedstrom BICENTENNIAL PARADE – Monson celebrated its 200th birthday with a Bicentennial parade on Saturday morning through town. Among the many procession participants was Monson Arts with a collection of large puppets based on the appearance of slate minors in old photographs.
Antique appraisal at Monson Museum
MONSON – The Monson Historical Society will have an antique appraisal session at the Monson Museum from 10 a.m. to 3 p.m. on Saturday, Sept. 24. There is no limit to the amount of items you bring and the public is invited to attend. There is no set fee but a donation would be appreciated. For more information call the Bennetts at 207-876-3073.