PO-gfwc1-37-22
Photo courtesy of GFWC/Miosac Club PORCH PARTY – Attending the GFWC/Miosac Club "Porch Party" were front, Laurie Ducat, Minnie McCormick, and Suzanne Raymond. Back, Anne Cress, hostess Rheba Michaud, Diane Leighton, Roxy McGlauflin, and Vicki Moschella.
GFWC/Miosac Club holds 'Porch Party'
DOVER-FOXCROFT — Every year, the GFWC/Miosac has a potluck before our first meeting in October. This year on Sept. 7 member Rheba Michaud invited all of us club members, plus a guest if we wished, to our annual "Porch Party." We have had gatherings on lots of members' porches, garages, or inside when the weather has not been great. Michaud happens to have a gorgeous porch and the weather was perfect to be outside.
Nine members attended and we all brought some delicious food to eat. President Minnie McCormick asked Michaud if she could host this year and she was happy to comply.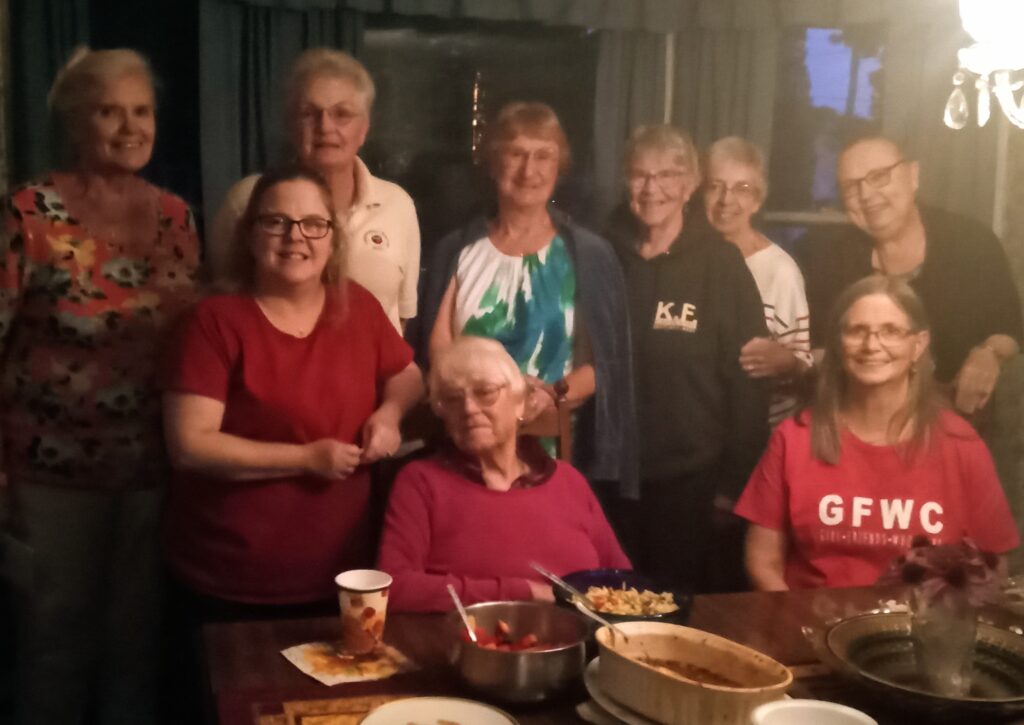 We spoke about the first meeting which will be held on Oct. 4 at the Congregational Church starting at 6 p.m.
Suzanne Raymond passed out our new meeting booklets.
We were introduced to our newest member Laurie Ducat, who attended the party. Raymond sponsored her – we're so happy to have new members.
We are a loud (mostly lots of laughter), boisterous, comical bunch of women who really enjoy each other's company. We all had a wonderful evening.
Thanks to Michaud for having all of us in her home.