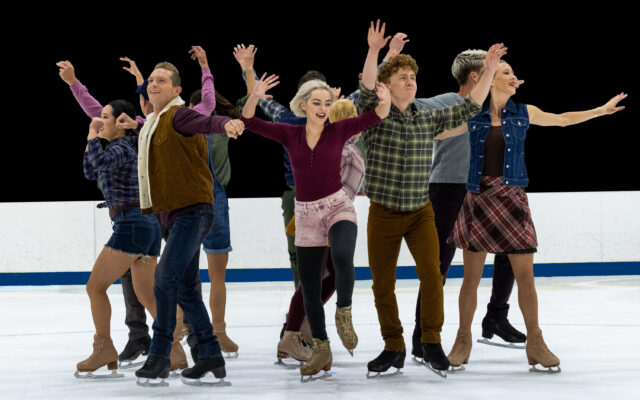 Revival 1 by David J Murray[1]
Photo courtesy of David J. Murray ICE DANCE INTERNATIONAL – Ice Dance International will be performing at the Piscataquis County Ice Arena in Dover-Foxcroft at 6:30 p.m. on Thursday, Sept. 22, and will offer a clinic at 5:30 p.m. on Wednesday, Sept. 21. Pictured is "Revival" with IDI company member Carly Donowkick and choreography by Douglas Webster.
Ice Dance International comes to Piscataquis County Ice Arena Sept. 22
DOVER-FOXCROFT – Ice Dance International, New England's premier ice dancing performing arts company, has announced its fall tour schedule. This is the nonprofit organization's eighth season. "Grace: The Power of Dance on Ice," features 10 world-class figure skaters including two-time United States Champion Alissa Czisny, and US Open Champions Kseniya Ponomaryova and Collin Brubaker. The company's second of 12 performances will happen at the Piscataquis County Ice Arena on Thursday, Sept. 22 at 6:30 p.m.
The entire tour runs from Sept. 17 to Oct. 9 at a variety of venues in Maine, New Hampshire, Vermont, New York, Pennsylvania, New Jersey, and Massachusetts. These will be the first ticketed performances since the pandemic began. IDI Founder and Artistic Director Douglas Webster says, "We have created a new repertoire with an incredibly talented group of skaters. Grace is a theatrical journey on ice with dynamic, athletic movement that showcases beautiful artistic ensemble skating. The choreography and music, combined with the ability of our powerful skaters, promises to transport the audience."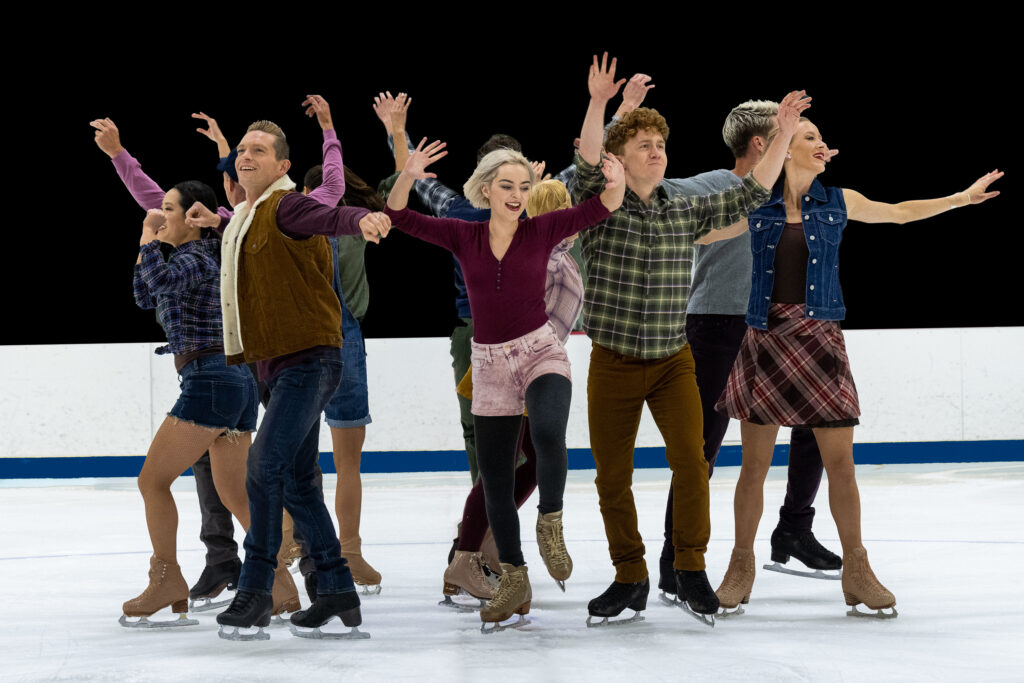 Grace celebrates the art of dance on ice and features works by choreographers from the 2022 Olympic games, including Benoit Richaud, Rohene Ward, and Cindy Stuart, who is also the leading choreographer for Disney on Ice. Webster created Grace with the support of Spruce Peak Performing Arts Center in Stowe, Vermont, the New England Foundation for the Arts, and Strawbery Banke Museum in Portsmouth, New Hampshire. IDI has worked since 2014 to showcase and promote ice dancing as an internationally recognized performing art form. The past eight years included creative residencies in Sun Valley, Idaho; Portsmouth, New Hampshire; Portland; and Stowe, Vermont. The company has performed 136 times in the U.S., offered free skating clinics and community engagement programming for nearly 60,000 people. Collectively, it is estimated that IDI has reached over 150,000 people to date. In 2021 and 2022, IDI was featured on NH Chronicle and in 2022 was featured in Business NH Magazine for being a company that managed to glide through the pandemic.
In addition to the company's 90-minute performance at the PCIA on the 22nd, there will also be a clinic held by the IDI at the ice arena for youth and adult skaters of all disciplines, including hockey, from 5:30-6:30 p.m. on Wednesday Sept. 21. Anyone interested in the clinic may participate, registration is not required.
This is IDI's second visit to the area this year. Last February, the company provided a free performance and a skating skills class to the Piscataquis County community as one of L.L.Bean's "Winter Across Maine" partners. IDI's plans to return and offer more free programming in the winter of 2023.
Tickets for the Sept 22 show at the PCIA can be purchased online at http://www.thepcia.com/idi-figure-show.html. Ticket prices are $20 for adults, $10 for kids 10 and younger & adults over 55. For more information on the IDI, please visit www.icedanceinternational.org.
The Piscataquis County Ice arena offers exciting programming year-round. Additional upcoming events include a competitive team practice for the Maine men's hockey team Sept. 17, to include small-area games, a skate with the PYHA Panthers and friends, and a meet and greet with a few of the players. On Sept. 19 former Maine Mariners (ECHL) coach and University of Maine coach and player Ben Guite – who now leads the Bowdoin College men's program – will operate a free off-ice coaching clinic, followed by an opportunity for those who attend to watch Guite coach his youth MJBB team on the ice.
On Oct. 7-9, the PCIA will host its first annual Pop-Up Market, to include crafts, flea-market items, collectibles, PCIA's new and used hockey gear, a farmer's market, and more. Those interested in booth space for the market should send an email to information.pcia@gmail.com to reserve a spot.
"It is exciting to see the quality of programming and variety of entertainment we can bring to the area now that we hold a state-of-the-art arena here in Piscataquis County," said Buzzelli, Piscataquis Chamber of Commerce executive director, "and the arena's Director Matthew Spooner is a creative thinker who has and will continue to find unique and meaningful uses for the space, with or without ice."