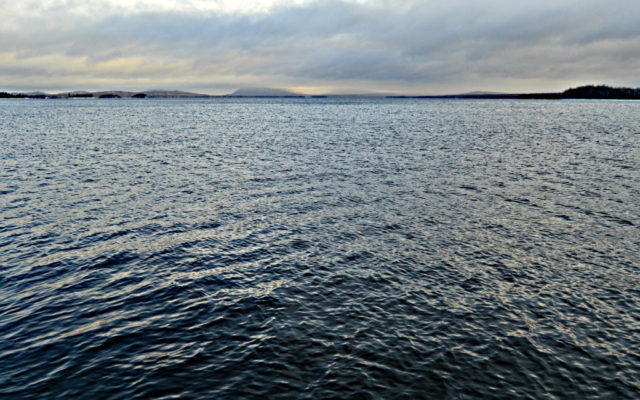 Moosehead Lake
Moosehead Lake
Moosehead Lake Region fishing report
By Tim Obrey, Moosehead Lake Region regional fisheries supervisor
They say you can't make a silk purse from a sow's ear and you can't fit a square peg in a round hole. Well, as a fisheries manager, especially when discussing trout pond management, I can agree with the first part of this statement, but with the right tools and a lot of persistence, we can occasionally make that peg fit.
When we look at wild/native trout ponds and how they are individually managed, we consider things like water quality, the amount of natural reproduction, growth rates, and survival rates. These are attributes we can assess when we complete our fieldwork on a pond. Without a doubt, water quality and competition from other species are by far the most limiting factors when it comes to trout pond potential. A shallow pond with little or no cold water that contains a population of white suckers, perch, bass, and/or pickerel will severely limit brook trout management.
There is nothing we can do with this sow's ear unless reclamation is an option. A pond must be small (maybe less than 200 acres) with no upstream sources of fish and a barrier must be created or exist on the outlet for a reclamation to be successful. Not many waters will fit this bill. Deeper ponds can still be limited by water quality. We have many ponds over 20 feet deep that stratify and have plenty of cold water below the thermocline but there is usually an oxygen deficiency in these areas. That renders this habitat useless to trout during the mid-summer months. Again, adding competing species to these deeper ponds only exacerbates the situation. These waters will never be great wild trout ponds. We just don't have the material to work with.
I used to think ponds with exceptionally high rates of natural reproduction were destined to produce lots of smaller wild brook trout. We have many ponds like this in the Moosehead Lake Region. You can go to these ponds and have a 20 fish day but never see a trout over 12 inches. There is a place for these ponds in our regional management plans. They can be a lot of fun. Typically, only trout are present in these ponds. These waters can be shallow or deep and there may be a few minnows present but never suckers or warm water fish. Some of our best ponds fit these criteria.
We are always trying to create higher quality fisheries, but we have to pick our spots. We have already identified many of our best high quality trout ponds and have regulations designed to protect what Mother Nature has given us. We have also tried new regulations designed to create bigger trout in ponds that may not have a history of growing large fish. For example, our S-20 regulation allows the harvest of fish between 6 and 12 inches. Anything greater than 12 inches must be released. This regulation is paired with either a 2-fish limit or the 5-fish limit under General Law. We implemented this experimental slot limit on several wild trout ponds in the Moosehead Lake Region in 2018 that had high densities of trout but lacked size quality. This summer, we evaluated four waters with the S-20 regulations and the results have been pretty impressive so far.
I don't like to single out trout ponds, but this pond is pretty big and quite frankly, more fishing is probably helping this pond produce bigger fish. Cold Stream Pond is located between Route 201 and Rockwood. It's a deep pond and loaded with wild trout. We've sampled it a number of times and rarely took any big fish. In fact, our historical samples indicate that just 10 percent of the fish exceeded 10 inches. This summer, 70 percent of our sample was greater than 10 inches and 50 percent were over 12 inches. These were good looking trout too. No wall-hangers, but a solid improvement.
We saw similar results on all four of the trout ponds we sampled this summer. Another pond had 96 percent of the sample over 10 inches and 79 percent exceeded 12 inches. Very nice fish, indeed. These ponds all have the 5-fish limit with the S-20 regulation. They also have numerous canoes and boats stored along the shoreline which makes it easier for anglers, especially our more seasoned sports, to access and fish these semi-remote areas. Don't feel guilty about taking a few fish home. Harvesting those smaller fish will promote growth for the remaining trout.
These examples, along with Moosehead Lake and early signs at Chesuncook Lake, are good examples of how we have successfully manipulated bag and length limits to promote higher quality cold water fisheries when the water quality is not a limiting factor.