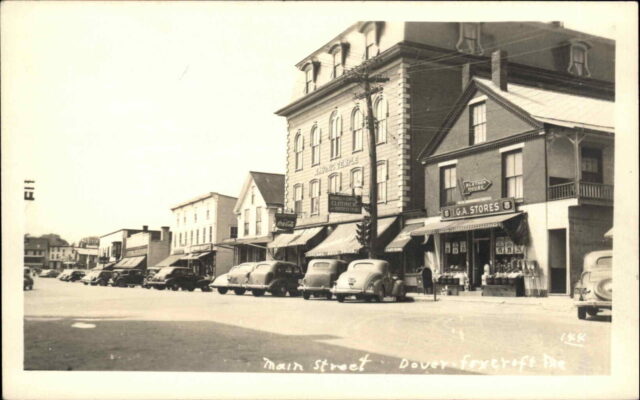 Masonic-Temple-historic-Dover-Foxcroft
Photo courtesy of Kevin Jankunas PAST IMAGE – An undated photograph shows the Masonic Temple along East Main Street in Dover-Foxcroft.
Dover-Foxcroft Main Street walking tour
DOVER-FOXCROFT — As part of our 100th anniversary celebration of the marriage of Dover and Foxcroft, we had planned on a historic walking tour along Main Street – visiting about 85 properties including their history and their owners. Unfortunately, due to an injury to the tour guide, we had to postpone it.
We've now rescheduled it for 1 p.m. Saturday, the 17th of September, weather permitting. We will meet in Merrick Square near the water trough across from the hardware store. We will take a guided tour along Main Street – as it was and is now – from there to approximately the hospital.
Each attendee will receive a booklet describing each of the approximately 85 historic properties and information on their history and owners.
Come join us. Learn more about the history of this wonderful community and the people who built it. Also share your own memories of the town from your younger years. We'd love to hear from you.
The walk is approximately one mile and should take 1.5 to 2 hours. For those of us who might need a break we plan to have a bus, and, perhaps, to take a break along the way.
No pre-registration is required, but it would really help our planning if you let us know if you plan to attend. For more information, contact Chris at chrism2666@gmail.com.