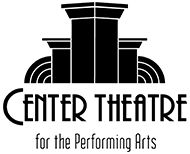 Center Theatre continues free after school program
DOVER-FOXCROFT — The Center Theatre will be restarting its free after school program for high school students on Sept. 12. The program, which will take place weekdays when Foxcroft Academy is in session, will offer an arts component on Mondays, and theater instruction and activities Tuesday through Thursday. Fridays will be left open for project work, homework, or other student-led activities.
"We like to leave some flexibility in the program," said Patrick Myers, the theatre's executive director. "So, on Friday kids can work on art projects, theater projects, homework, or decide they don't want to be productive at all and relax in the theatre."
The 2022-23 program is a continuation of the theatre's program that has run for most of the past two years. "We have received generous support from local businesses and individuals, as well as from various state and federal programs," he said. "These funding sources mean that we can offer the program for free in hopes that as many kids will take advantage of the program as possible. However, we are certainly happy to accept donations to help keep the program going in the future."
More information on the program can be found at https://www.centertheatre.org/afterschool or by calling the Center Theatre at 207-564-8943. The Center Theatre for the Performing Arts is a 501(c)3 non-profit organization with a mission to make arts, education and entertainment accessible to our rural communities to engage and inspire.