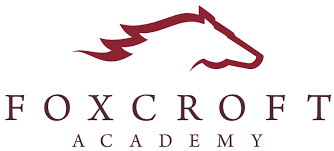 Foxcroft Academy to hold 'Take Charge of Your Future' event
DOVER-FOXCROFT – On Wednesday, Sept. 7 Foxcroft Academy will host its annual fall open house. It's a chance for all Foxcroft Academy students and their families to see the school and get to know their teachers. In conjunction with the night, FA's Counseling Services will host its annual College and Career Fair, now known as the "Take Charge of Your Future" event. The purpose of the evening is to get everyone on the same page with postgraduate planning.
"We know it is valuable for our parents and students to have questions answered by people in the know," said Kandi Martin, school counselor at Foxcroft Academy. "It is essential to provide opportunities for our students to meet with college representatives, military representatives, and potential employers so that they know their options after receiving their high school diploma."
There will be an opportunity to enter a chance to win a scholarship and an award. Seniors who attend the event and are college bound are encouraged to enter for a chance to receive the Larry and Ruth Conley "Take Charge of your Future" Scholarship for $500. Additionally, a second award is set up in Conley's name of $500 that will go to a student who plans to go directly into the workforce or the military after graduation. Students from all attending high schools are encouraged to enter the night of the event.
"My grandparents, Larry and Ruth Conley, were hard-working, blue-collar people who were well respected in the Guilford community. I was looking for a way to honor them. What better way to do that than to establish a scholarship and an award in their name," said Martin.
Here is the schedule for the evening:
5:30 to 7 p.m. – Take Charge of Your Future event (Foxcroft Academy gymnasium) To date, 59 colleges, universities, corporations, and various representatives have committed to the event. 23 Maine colleges and universities will be present, set up, and ready for students and parents to stop and ask specific questions about applications, programs, etc. In addition, over 18 businesses (John Deere/United Ag and Turf, Sheridan Corporation, Gordon Contracting, JD Raymond, Bangor Savings Bank, Cianbro, Bath Iron Works, Pleasant River, and more) will be on hand to talk about positions available. All Armed Services branches will attend, including the Army National Guard and Air National Guard, along with the Husson and UMaine ROTC representatives and a military academy graduate who is a pilot. John Deere/United Ag & Turf will provide hot dogs, chips, and beverages at the entrance! This event is open to all FA students and parents, as well as students of Dexter, Milo, Guilford, and Greenville high schools. It is truly a community event!
6 to 7 p.m. – Foxcroft Academy open house for all FA families, grades 9-12. Meet the teachers! Find out about grading, curriculum, expectations, and more!
For more information on this event, visit our website at foxcroftacademy.org or call/email Kandi Martin at 207-564-8351 or kandi.martin@foxcroftacademy.org.