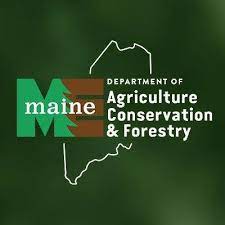 Landowner, logger, forester resolve shoreland timber harvesting violations with Maine Forest Service
AUGUSTA – The Department of Agriculture, Conservation and Forestry's Maine Forest Service has entered into administrative settlement agreements with landowner Ames Family Land Company, LLC and S.D.R. Logging, Inc., both based in Sebec, and forester Seth Roope, based in Dover-Foxcroft. The agreements resolve violations of Maine's rules governing timber harvesting activities in shoreland areas.
During a 2019 timber harvest on land in Sapling Township. in northern Somerset County, logging activities on land owned by Ames and conducted by SDR under Roope's supervision created cleared openings too close to a Great Pond and removed too many trees, both in violation of state shoreland harvesting regulations.
Ames agreed to pay a $7,500 civil penalty to resolve the violations. SDR agreed to pay $15,000, and Roope agreed to pay $5,000. A portion of each penalty will be waived and discharged if the violators have no additional violations of any rule enforced by MFS within five years.
"Our goal is to improve the management of Maine's forests," said Patty Cormier, MFS director. "We focus on educating and informing landowners to reduce the possibility of such violations. When violations occur, however, we are responsible for upholding the law. We take this and our other responsibilities very seriously."
"In this instance, had the landowner, logger and forester appropriately planned, supervised and implemented the harvest to comply with the regulations, the violations could easily have been avoided," commented Adam Cates, MFS regional enforcement coordinator.
Cates conducted the investigation and settlement negotiations with the assistance of MFS staff.