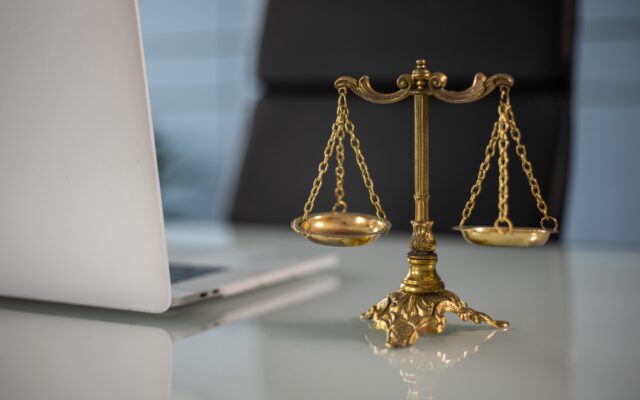 Scales-of-Justice-Judge-Law-Court-Maine-Bangor-Courthouse-1
Sebec man charged with domestic violence assault and terrorizing
If you or someone you know is experiencing domestic violence and would like to talk with an advocate, call 866-834-4357, TTY 1-800-437-1220. This free, confidential service is available 24/7 and is accessible from anywhere in Maine.
SEBEC — A Sebec man accused of threatening to kill a woman, patrons at her workplace, police and himself was charged with domestic violence assault and domestic violence terrorizing.
Wade Witham, 31, was arrested Wednesday in Dover-Foxcroft, according to the Piscataquis County district attorney's office. He faces a domestic violence terrorizing charge, a Class D crime, from that day. He also faces a domestic violence assault charge, also a Class D crime, from a previous incident. 
The victim disputed some of the events, telling the BDN he only threatened to kill her and her boss.
Witham had his first court appearance and arraignment Thursday morning at Unified Criminal Court in Dover-Foxcroft. A judge set bail at $500 cash, according to the Piscataquis County Jail. He later made bail and was released from jail.
Editors note: A previous version of this story contained details that do not follow the the BDN's standards for reporting on domestic violence. The story has been updated.