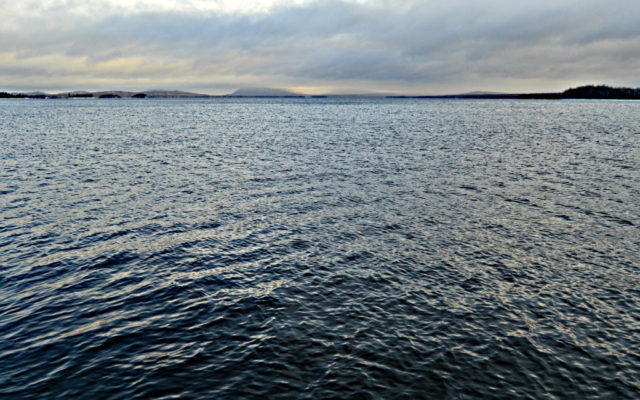 Moosehead Lake
Moosehead Lake
Moosehead Lake Region fishing report
By Tim Obrey, Moosehead Lake Region regional fisheries supervisor
Regulation proposals.
There are just a couple fishing regulation change proposals coming from the IFW staff in the Moosehead Lake Region this year. We are continuously monitoring our regulations and stocking programs for effectiveness and sometimes conditions warrant a change.
We are proposing to drop the special slot limit on bass in Brann's Mill Pond in Dover-Foxcroft. The slot limit, which requires the release of all bass between 16 and 20 inches, was implemented to maintain the quality smallmouth bass fishery in this shallow warm water pond on the southern fringe of the Moosehead Lake Region. Unfortunately, as has been the case too many times, in too many waters, an illegal introduction has complicated the fishery.
Brann's Mill Pond had a limited number of smallmouth bass because smallmouths prefer a rocky, gravelly substrate to spawn. Brann's Mill Pond doesn't have a lot of this type of substrate. Most of the pond has a very soft bottom. So, the modest population of smallmouth bass grew very well and created a high-quality fishery. The illegal introduction of largemouth bass in the mid-1990s changed all that.
Largemouth bass are able to spawn in areas that are muddy and soft, as well as harder substrates. They quickly outnumbered the smallmouth bass and became very abundant. The pond is now full of 8- to 13-inch largemouth bass. Our last sampling occurred in 2017 and we handled 69 largemouth bass and zero smallmouth bass. Only one largemouth bass exceeded 16 inches. Clearly the slot limit is now ineffective, and we are proposing to remove it and return to General Law regulations for bass.
We initiated a splake stocking program on Piper Pond in 1988. It was very successful. Over the next few years, we documented winter angling use increase from just a handful of days to over 400 in January alone. At that time, we were seeing many splake in the 14- to 18-inch range during our winter surveys. However, the increasing use combined with a 5-fish limit resulted in the removal of these bigger fish as well as most of the newly stocked splake.
We implemented a 2-line limit and the S-16 regulation to slow the harvest. It worked fine for many years while the angling use remained at this level, but now we are seeing a decline in use at Piper Pond as well as many other waters across the region and state. Our more recent surveys show that angling use has dropped back to levels that no longer require the more restrictive regulations. Therefore, we are proposing to eliminate the two-line limit in the winter. We are also proposing to change the S-16 regulation (daily bag limit on brook trout, includes splake and Arctic charr): two fish; minimum length limit: 12 inches, only one may exceed 14 inches) to an S-19 regulation (Daily limit on brook trout, includes splake and Arctic charr: two fish). This will apply to both the summer and winter seasons.
Brown Pond is a small, shallow native brook trout pond just east of Greenville. The lake survey indicates there is 8 feet of water in the pond, but from my experience most of the pond is 4-6 feet deep. We've trapnetted the pond many times over the past 30 years to evaluate the population and regulations. It is one of our better brook trout waters in the Greenville area.
In most years, we estimated the trout population to be in the 400-600 fish range. However, in 2021, our estimate was just 30 fish! We've seen this occur in other small, shallow ponds in the past. Most recently, we documented this situation at Little Rocky Pd in TA R11. In that case, we applied a catch and release regulation for a few years to allow the population to rebound. It did just that, and we have since been able to change the regulation back. We are proposing the same strategy at Brown Pond. We hope the trout population will return to a more normal level in just a few years.
Please visit: https://www.maine.gov/ifw/news-events/rulemaking-proposals.html for info on submitting comments and on other fishing regulation changes proposed around the state.