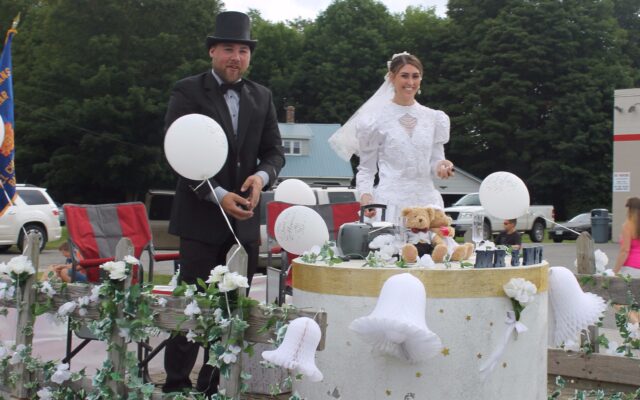 PO-HCbride-32-17
Observer file photo/Stuart Hedstrom DOVER-FOXCROFT CENTENNIAL — The Dover-Foxcroft Shiretown Homecoming parade in August 2017 celebrated the 95th anniversary of the union of the towns of Dover and Foxcroft. Representing the municipal merger was engaged couple Kylie Sands and James Watson. The 100th anniversary will be celebrated on Saturday, Aug. 6.
Dover-Foxcroft Centennial Celebration set for Saturday
DOVER-FOXCROFT — On Saturday, Aug. 6 Dover-Foxcroft will celebrate its 100th anniversary of "Dover" and "Foxcroft" becoming one town. Festivities will run all day, including a parade highlighting 100 years of history, a vendor fair, a historical bus/walking tour, a beach party, and finally, a fireworks display after dark at the public beach (Greeley's Landing Road to Cotton Brook Road). Parking will be available at the marina.
"This homecoming weekend will be special," said Denise Buzzelli, Piscataquis Chamber of Chamber executive director. "The parade theme is 'Celebrating 100 Years of History', where each float will portray a time or event having occurred within the last 100 years."
Festivities will begin in the downtown square at 9 a.m. with a vendor street fair, running until 2 p.m., to include crafters and food trucks. Parade participants can arrive at the south entrance of the Piscataquis Valley Fairgrounds to line up as early as 7 a.m. The floats will move out at 10 a.m., traveling from Fairview Avenue to Summer Street to North Street, over the bridge to East Main Street, through the center of town to Rowell's Garage, turning left over Essex Street bridge, back to Fairview Avenue, ultimately returning to the fairgrounds.
Once all floats have returned, the closure at Fairview Avenue and Summer Street will be reopened for floats to depart. Detour signs will be placed across town and additional signage will be placed closer to the outskirts of town several days preceding the event to raise awareness of the road closures. Locals are also asked not to park on the Pleasant Street side of the square from 6 a.m. to 3 p.m. as vendors will be set up there.
The Dover-Foxcroft Historical Society will be holding a tour of homes and businesses, beginning at Rowell's Garage at 1 p.m., walk or ride. An informational booklet will be included. Donations to the historical society are appreciated.
The Homecoming after-party at the public beach kicks off between 5-6 p.m. and concludes with the fireworks show. Food will be available, as well as music from DJ Bobby Hartford. Two shuttle buses will run from the Piscataquis Valley Fairgrounds to the beach, at 7:30 and 8:30 p.m., and run back to the fairgrounds after the fireworks show.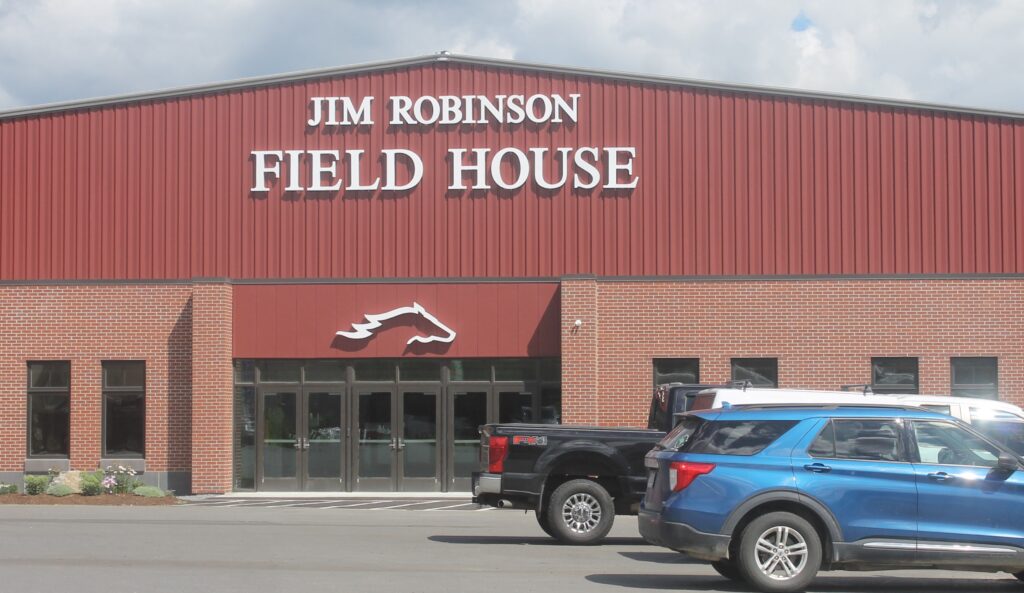 "We are celebrating the 100th anniversary of Dover and Foxcroft becoming one town," said Town Manager Jack Clukey "and it is also the 25th anniversary of Dover-Foxcroft's Homecoming celebration and Foxcroft Academy's Bicentennial coming up in January, giving us more reason to celebrate."
Originally two towns; Dover and Foxcroft were separated by the Piscataquis River; Dover to the south of the river, and Foxcroft to the north. Foxcroft, initially named "T5 R7 NWP", was one of five towns conveyed by Massachusetts in 1796 to Bowdoin College. In 1800, it was purchased from the college by Joseph E. Foxcroft of New Gloucester and, in 1806, was settled as "Spauldingtown" by John Eleazer and Seth Spaulding, when they built the first mill.
On Feb 29, 1812, the town was incorporated as "Foxcroft," adopting its proprietor's name. Dover was purchased from Massachusetts by Boston merchants Charles Vaughan and John Merrick, originally from England. The first permanent settlement occurred in 1803 by Eli Towne from Temple, New Hampshire. The town was incorporated on Jan. 19, 1822. A little over 100 years later, the two towns came together and formed the union of Dover-Foxcroft on March 1, 1922. Dover-Foxcroft has since served as the county seat, previously held by Dover.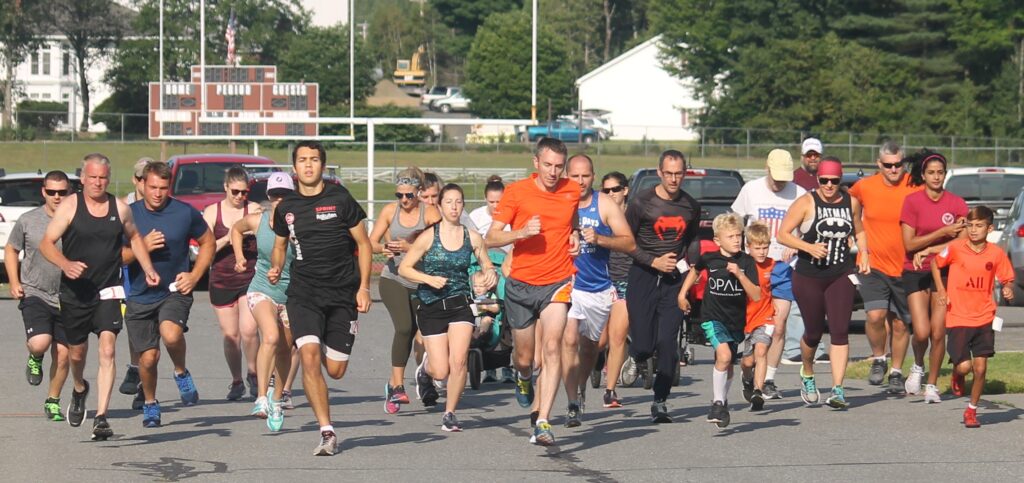 For more information about the Dover-Foxcroft Centennial Celebration, please visit piscataquischamber.com/events or call the town office at 207-564-3318.