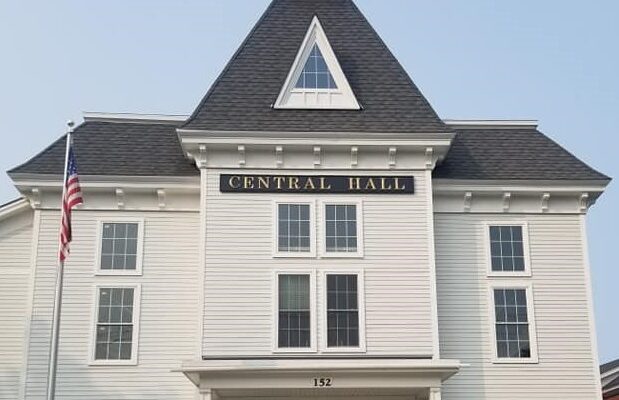 CHC sign (2)
The Commons at Central Hall in Dover-Foxcroft.
Con Brio Brass concert Aug. 13
DOVER-FOXCROFT – The Maine Highlands Council for the Arts is delighted to present the beloved regional ensemble Con Brio Brass on Saturday, Aug. 13 from 6-8 p.m. at the Central Hall Commons, 152 East Main Street. Tickets are $15 in advance, $20 at the door, and can be purchased at https://www.eventbrite.com/e/con-brio-brass-tickets-297324073307.
According to Lou Harper, one of the Con Brio musicians, "The most important thing to know about the Con Brio Brass is we exist to have fun. The five of us simply enjoy spending time with each other. The music is a common thread. We play for fun and we do enjoy every note. The 'wrong' notes are always the most fun and the source of enjoyment and teasing. Our laughter is generally explained to the audience who seem to find our fun is contagious. Generally we play at a great variety of churches, senior citizen/assisted living/health care centers and lots of Festivals in Central Maine."
Refreshments will be served at the concert. For more information you may call Allison Aldrich Smith at 207-598-6398 or email arts@centralhallcommons.org.