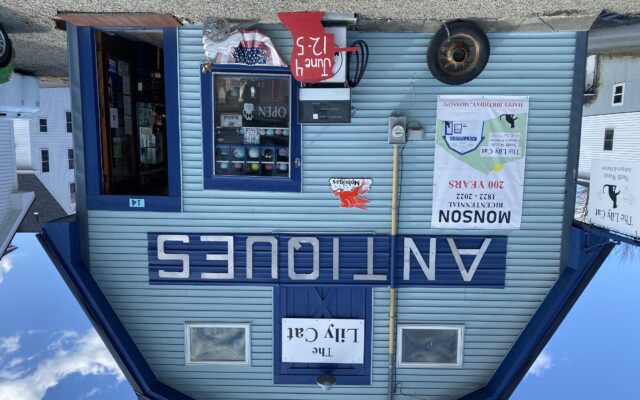 The Lily Cat a finalist for 2022 Maine Family Business Awards
PORTLAND — The Institute for Family-Owned Business has named 25 companies as finalists for the 22nd Maine Family Business Awards. The winners will be announced on Oct. 12.
IFOB received a record 191 nominations of companies in diverse industries across the state, which were narrowed to 32 semi-finalists and then to the finalists, which are include The Lily Cat: North Woods Antiques and Buttons of Monson.
All family-owned businesses in Maine are eligible for consideration. For the purposes of the Maine Family Business Awards, a family business is one in which one owner either shares ownership or works in the business with at least one other family member (contemporaneously or over time) and has a commitment to the continuation of the enterprise.
The Maine Family Business Awards are presented in partnership with MEMIC, the Maine-based employee safety insurance group, during a gala event at the Holiday Inn by the Bay on Oct. 12 from 5-8 p.m., with in-person and online options. The event will be hosted by Amanda Hill, weeknight anchor for NEWS CENTER Maine. The keynote speaker will be Anthony "Tony" Simmons, retired president & CEO of McIIhenny Company, the makers of Tabasco Brand Pepper Sauce.
Awards to be presented include:
Renys Large Business Award (25 or more employees)
Chalmers Insurance Group Customer Service Award
Holiday Inn By The Bay First Generation Award
M&T Bank Innovation & Technology Award
Shep Lee Community Service Award
Maddy Corson Small Business Award (fewer than 25 employees)
Geiger Environmental Leadership Award
Each year since 2000, IFOB has recognized large and small Maine-based family businesses that exemplify business success, positive business and family linkages, contributions to the community and industry, family participation, work environment, communication and innovation. An Independent judging panel selects the winners.
The Institute's board has selected Frank O'Shea to receive this year's BerryDunn Lifetime Achievement Award, which is awarded to an active community member and celebrated at the gala.
For more information or to register for the event, visit https://fambusiness.org/event-4600146?CalendarViewType=0&SelectedDate=7/25/2022.
Event sponsors include title sponsor MEMIC, Machias Savings Bank, Renys, Family Enterprise USA, Chalmers Insurance Group, BerryDunn, Verrill, M&T Bank, Geiger, Skowhegan Savings, Holiday Inn by the Bay, Cross Insurance, Lee Auto Malls, Bangor Savings Bank, Morong Falmouth, Horch Roofing, Norway Savings Bank, Oakhurst, Bixby Chocolate, Maine HR Convention, Down East, DMM, flyte new media, AV Technik, Mainebiz, Portland Press Herald/Maine Sunday Telegram, and Sun Journal.