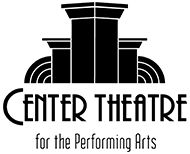 Bangor musician travels the world, next stop Dover-Foxcroft
DOVER-FOXCROFT — The Center Theatre in Dover-Foxcroft has announced that Bangor musician and songwriter Larry John McNally will be performing on Friday, Aug. 12 at 8 p.m. The concert by McNally is a return to performing in the local area after years spent traveling the world. Most recently he has performed in Argentina, Japan, the UK, Portugal, and Holland both as a solo artist and as one half of the duo McNally Waters, with keyboardist Harry Waters.
McNally's career began in 1981 with the release of his debut album on Columbia Records. Perhaps best categorized as a "Singer-Songwriter-Guitarist," he calls his blend of literary lyrics and blues/folk/jazz guitar style "Folk-Hendrix". He is well-known in many circles as a songwriter's songwriter. His lyrical guitar-driven songs have been covered by artists from The Eagles, and Don Henley to Bonnie Raitt, Rod Stewart, Joe Cocker, the Staple Singers, and Aaron Neville.
"We're excited that Larry John McNally has agreed to this local show," said Patrick Myers, the Center Theatre's executive director, "It is a wonderful way to introduce him to a new audience and for them to meet a world-class musician who happens to live close to home."
For his part, McNally has been getting reacquainted with Maine. "I've been driving around Maine a lot rediscovering the towns that I might have only briefly passed through in my youth," McNally said. "In fact, I visited Dover-Foxcroft last summer and had lunch, visited what may be the best old fashioned hardware store anywhere, and saw a seaplane on the river in the center of town. I took a back road home which ended up being a dirt road! From the autobahn in Germany to a dirt road in Dover-Foxcroft. I love them both. How lucky I am to get to travel the world like this. "
McNally said he is looking forward to the concert and to interacting with the audience. "My favorite part of performing is to talk with the audience after the show, so I hope the Dover-Foxcroft-ites come up and say hello afterwards."
McNally's concert is at 8 p.m. and general admission tickets are $20 each. Tickets are available at the Center Theatre website www.CenterTheatre.org, by calling the Theatre at 207-564-8943, or visiting the Theatre box office at 20 East Main Street between the hours of noon and 7 p.m. daily.
The Center Theatre for the Performing Arts is a 501(c)3 non-profit organization with a mission to make arts, education, and entertainment accessible to our rural communities to engage and inspire.