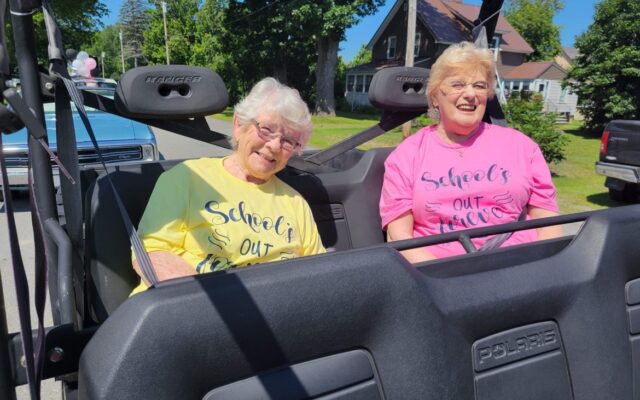 PO-bvilleteaches-30-22
Contributed photo BROWNVILLE DAYS PARADE – Retired teachers Ethelyn Treworgy, left, and Myrna Ricker joined the group of retired educators and staff members in the Brownville Days parade on Saturday.
Brownville Days returns over the weekend
BROWNVILLE — The Brownville Days Committee planned for a year, and couldn't have been happier with the results of the three days of activities (Friday to Sunday, July 22-24). The theme "Hometown Heroes" recognized a variety of people and businesses.
Roger Graves was recognized as the longest serving fireman in Brownville Junction. Daniel Gerrish was the recipient in Brownville, and Whitney Coburn is the longest serving member in the American Legion. Graves Service Station, Bishop Concrete, and Earl Gerrish & Sons were identified as outstanding community businesses. They, and many other floats, businesses, groups, and organizations joined the parade to Railroad Avenue where all the events were staged on Saturday.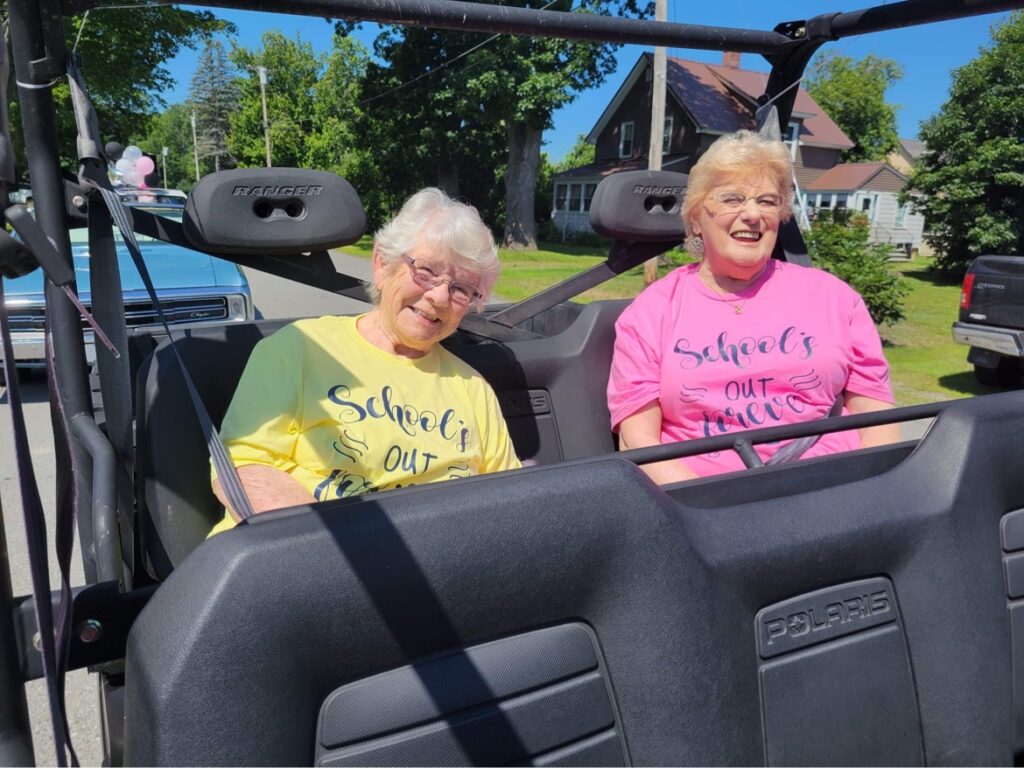 On the 90-plus degree days the water slide was probably the biggest hit! The evening concluded with a street dance and a great fireworks presentation. On Friday night the community enjoyed a barbecue at the Community Church while listening to the Josh Guthrie Band. The Fire Department and Auxiliary played a huge part in the weekend events. Crystal Cail, chairperson, greatly appreciated the help of all volunteers.
The next celebration will be in 2024 on the town's 200th birthday.