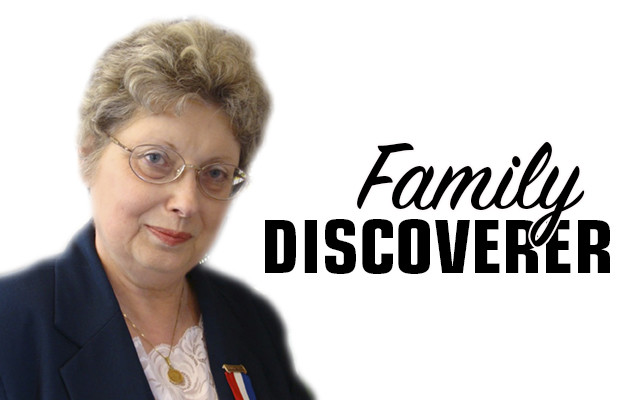 Nancy Battick.jpg
Nancy Battick (of Dover-Foxcroft, president of the Daughters of Union Veterans.) (BDN Photo by Diana Bowley)
Conservation Corps
By Nancy Battick
At the height of the Great Depression the federal government introduced several relief programs in an attempt to alleviate poverty. The CCC, Civilian Conservation Corps, was one of these designed to aid struggling families through public works projects. It was part of the New Deal's broad programs in the 1930s and early 1940s when unemployment was endemic.
The CCC was organized as a quasi-military group. Men accepted into the program were housed in camps, fed healthy meals, received medical care, and earned money, most of which they were required to send home to their families. Men in the CCC worked in national and state parks and forests, thus benefiting America's natural resources. Evidence of their work can still be found today.
Your family may well have had a member who was in the CCC. How do you find out? You can sometimes find comprehensive lists in state archives. Here in Maine, you can go online to find a complete list of the men who served in CCC camps. Go to the Maine State Archives at www.maine.gov/sos/arc/ccc/members.shtml. The list is as complete as far as is known. Here you'll find a list of men in the CCC, their hometowns, and where they served. To name two at random, John R. King of Portland served at Eagle Lake; Arien J. Cyr of Frenchville was at Moosehead. Also included are tributes to some of these men by family members.
Once you've determined a relative was in the CCC, you may want to learn more. Workers at CCC camps were considered federal employees, which means there are records. Their service information is held at the National Personnel Records Center (NPRC), a section of the National Archives.
The files contain assorted records, such as the application. The CCC application asked for information of value to genealogists such as full name, birthdate, home address, names of parents, and other information. Records show dates of service, title of positions, rate of pay, schools attended among other things. All this information can be of great value to a genealogist.
There is a fee for obtaining copies of a file. You can write the National Archives & Records Administration, Attn.: Archival Programs, P.O. Box 28989, St. Louis, MO 63132-0989 for details.
Good local sources include libraries and historical societies near the camps which may have photos and local records. Newspapers, which could include a camp publication, sometimes carried stories about the men, current projects, and other news.
All in all, the CCC was a worthy program and the men who served in these camps did a great service as well as helping earn money to support their families. Many of these men, in good health and trained, went on to serve in World War II. 
Nancy Battick is a Dover-Foxcroft native who has researched genealogy for over 30 years. She is past president of the Maine Genealogical Society, author of several genealogical articles and co-transcribed the Vital Records of Dover-Foxcroft. Nancy holds an MA in History from UMaine and lives in Dover-Foxcroft with her husband, Jack, another avid genealogist. You can contact Nancy at nbattick@roadrunner.com.