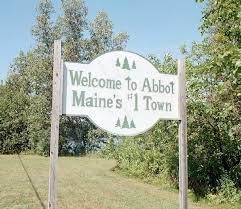 Abbot School reunion July 31
ABBOT — The Abbot School reunion will be at the Abbot Town Hall on Sunday, July 31 with a noon potluck lunch followed by a brief business meeting and social. The Washington School in upper Abbot will be open for visitors from 1 to 3 p.m., hosted by owners Brian and Julie Hanscom.
For more information call the Bennetts at 207-876-3073, the Pattersons at 207-876-3734, or the Hanscomes at 207-717-8191.