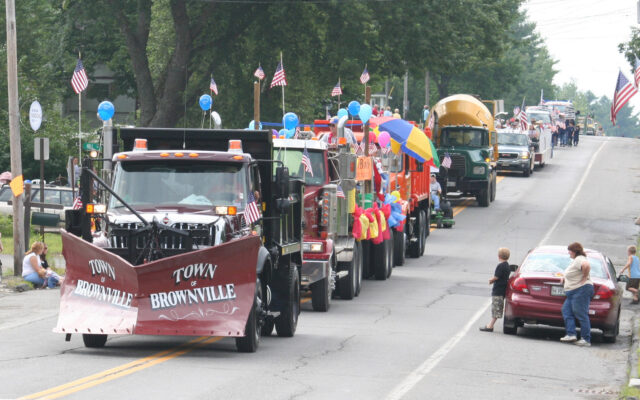 PO-bvilleparade2-32
Observer file photo/Stuart Hedstrom ALL DRESSED UP AND SOMEPLACE TO GO -- A town of Brownville Public Works truck decorated for the occasion leads a procession of vehicles as part of the 2008 Brownville Days parade. This year's celebration runs from Friday afternoon to Sunday morning, including an 11 a.m. parade on Saturday.
Brownville Days events Friday to Sunday
BROWNVILLE – Brownville Days 2022 will feature events from Friday, July 22 to Sunday, July 24 with a 2022 theme of "Celebrating Our Hometown Heroes."
On Friday from 5-7 p.m. there will be several events in Brownville Village. These include kids activities and popcorn at the fire station, the Brownville Historical Society and Brownville Community Church hosting a free BBQ supper with live music, activities at the library, and touch a truck at the village playground.
Events move to the Junction on Saturday, starting with an 11 a.m. parade. From noon to 4 p.m. there will be vendors, food trucks, kids games, a magician, live music, pony rides, and more. A street dance with music by local band Junction Express takes place from 6-8 p.m. The day concludes with 9 p.m. fireworks being set off at Davis Field.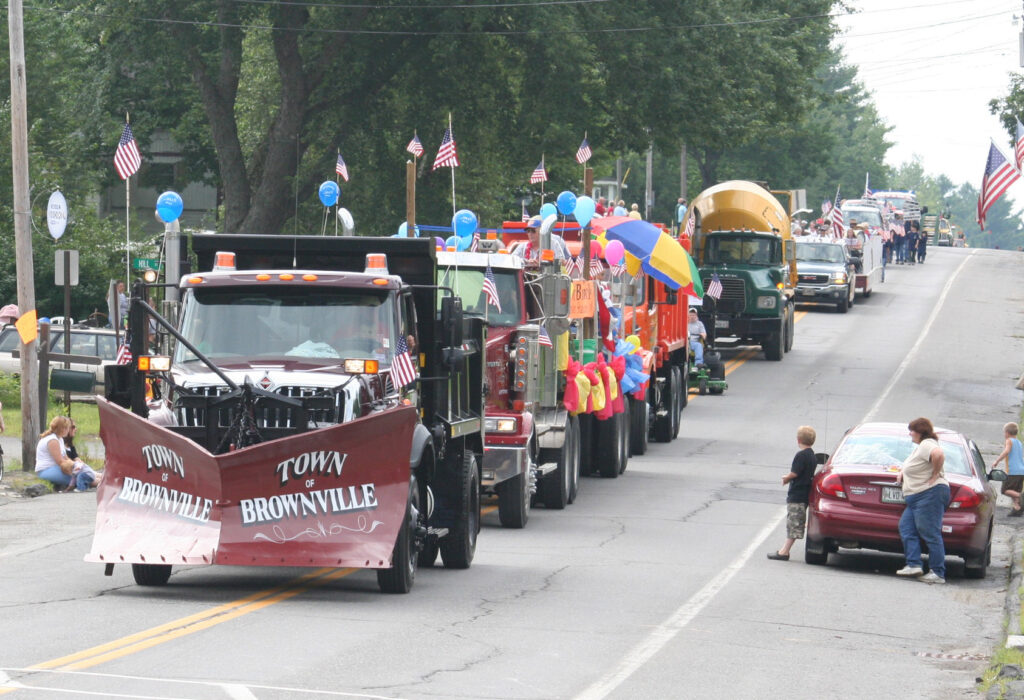 Breakfast begins at 9 a.m. on Sunday at the fire station in the Junction, hosted by the fire department and ladies auxiliary. From 10 a.m. to noon there will be a car show in front of the American Legion on Railroad Avenue.
For more information, please see the Town of Brownville Facebook page.