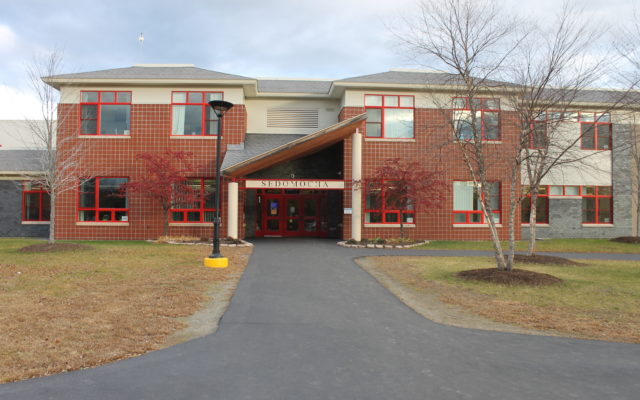 IMG_4585
The SeDoMoCha School in Dover-Foxcroft
Kids invited to a morning of reading and healthy outdoor activity at StoryWalk
DOVER-FOXCROFT – Let's Go!, Northern Light Mayo Hospital, the SeDoMoCha School, and Maine SNAP-Ed are partnering to hold a StoryWalk®, a fun, educational activity that invites kids to read a story, exercise, and enjoy the outdoors all at the same time. The StoryWalk® will take place on Tuesday, July 26 at 10 a.m. at SeDoMoCha (63 Harrison Avenue).
The StoryWalk® will feature "There Are No Moose on This Island," a book by Stephanie Calmenson. The author brings readers along with Jake and his dad on their trip to an island. On this trip, Jake really wants to see a moose. Jake's dad claims that there are no moose on the island. The moose and Jake disagree!
Laminated pages from the book will be placed on wooden stakes at several locations on the walk route for an interactive storytelling activity. Let's Go Piscataquis County incorporated some fun movement cards to go along with each page in the story.
Healthy snacks will be provided courtesy of the Maine Supplemental Nutrition Assistance Program Education.
All kids are welcome, and there is no cost to attend.