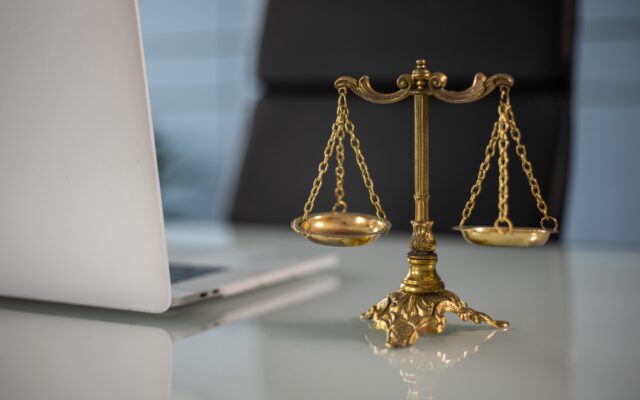 Scales-of-Justice-Judge-Law-Court-Maine-Bangor-Courthouse-1
Dover-Foxcroft man pleads guilty to fentanyl and heroin trafficking
BANGOR – A Dover-Foxcroft man pleaded guilty in U.S. District Court in Bangor on July 15 to possessing with intent to distribute a mixture containing heroin and fentanyl, U.S. Attorney Darcie N. McElwee announced.
According to court records, Malcolm Peirce, 45, was a passenger in a vehicle stopped on I-95 by a Maine State Police trooper in December 2019. The trooper arrested Peirce after determining that there was an active state warrant. The trooper then located 32 individually wrapped 10-gram sticks of suspected heroin inside Peirce's jacket as well as an additional stick of heroin and small bags of suspected cocaine and methamphetamine in the vehicle. In total, police seized approximately 326 grams of a mixture containing heroin and fentanyl, 2.94 grams of a mixture containing cocaine, and 2 grams of pure methamphetamine.
Peirce faces up to 20 years in prison and a fine of up to $1,000,000. He also faces between three years and a lifetime of supervised release. He will be sentenced after the completion of a presentence investigation report by the U.S. Probation Office. A federal district judge will determine any sentence after considering the U.S. Sentencing Guidelines and other statutory factors.
The Maine State Police, U.S. Drug Enforcement Administration, and Maine Drug Enforcement Agency investigated the case.
This effort is part of an Organized Crime Drug Enforcement Task Forces operation. OCDETF identifies, disrupts, and dismantles the highest-level criminal organizations that threaten the United States using a prosecutor-led, intelligence-driven, multi-agency approach. Additional information about the OCDETF Program can be found at www.justice.gov/OCDETF.