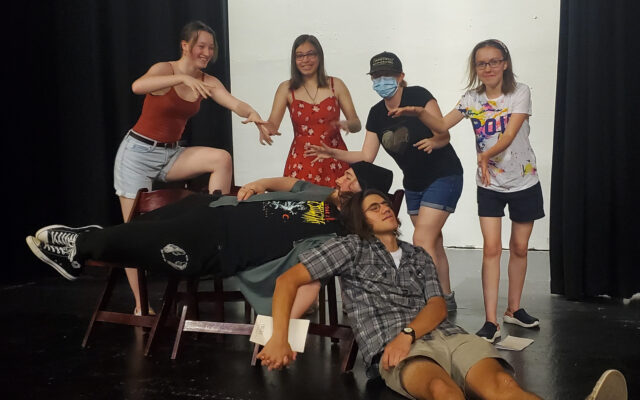 PO-theatreshorts-27-22
Photo courtesy of Center Theatre TRAVELLING SHORTS – Members of the Center Theatre Travelling Shorts rehearse for their first performance on July 16 during Monson SummerFest. Pictured are back, from left, Lilliana Ainsworth, Madison Andrade, Evalyn Fisk, and Taylor Pahlavan. Front, Connor Plante and Nathanael Brown. Not pictured: Benjamin Johnston, Logan Leavitt, and Rose Domareki.
Theatre summer shorts traveling the region
For the second year the Center Theatre for the Performing Arts in Dover-Foxcroft has recruited a troop of talented high school students to perform around the region for the summer. The Center Theatre Travelling Shorts are a collection of hilarious short plays that will be performed in six communities between July 16 and Aug. 21.
Patrick Myers, the Center Theatre's executive director, said the summer travelling production is a direct outgrowth of the Theatre's long-running drama camp program. "We've had so many kids who have enjoyed our summer drama camps, but then don't have something theatrical to do in the summer once they get to high school," he said. "So last year we started our summer travelling show to give these high school actors a way to get more theatrical experience and to bring live theater out into area communities."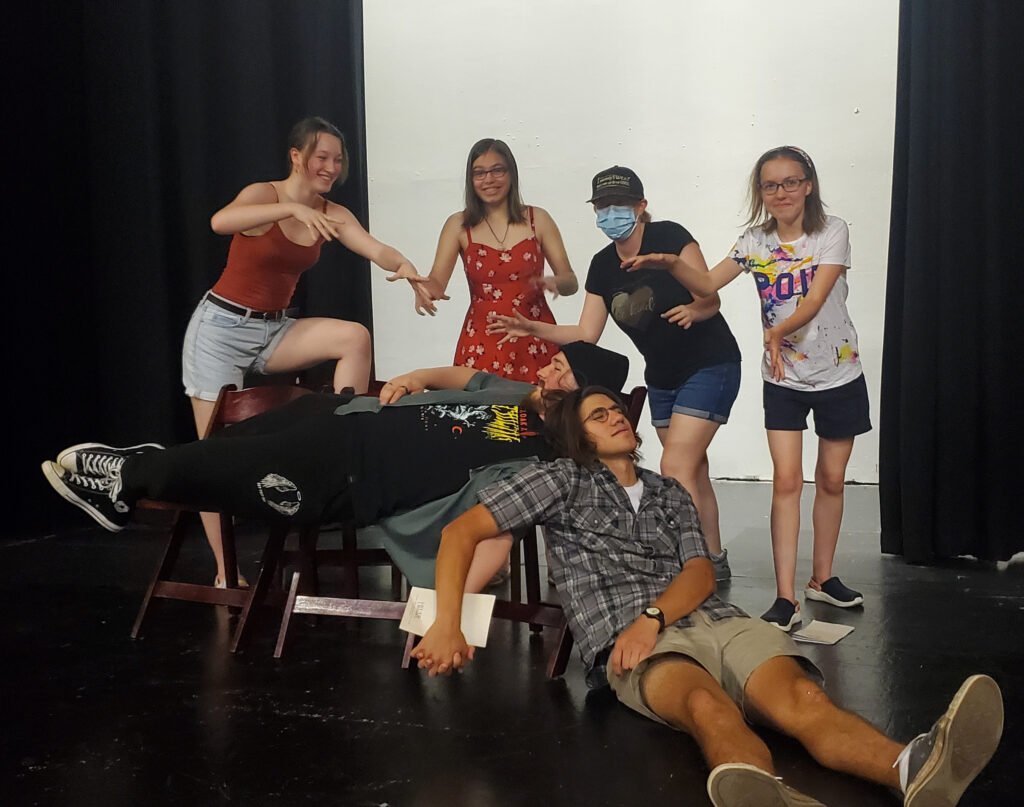 The Travelling Summer Shorts will be performed in Monson on July 16 at 3 p.m. as part of Monson SummerFest, on July 24 in Millinocket at 2 p.m. at Millinocket Heritage Plaza, on July 31 in Milo at the Town Hall, Aug. 6-7 at the Center Theatre in Dover-Foxcroft at 1 p.m. during the Dover-Foxcroft Homecoming celebrations, Aug. 13 in Dexter at 3 p.m. during the Red Hot Dog Festival, and the final performance will be on Aug. 21 at 2 p.m. at Greenville High School.
All performances will be by donation and in Monson and Milo the Center Theatre Summer Drama Camp will perform before the Summer Shorts. More information about all the performances and other programs of the Center Theatre can be found at www.CenterTheatre.org or by calling the Theatre at 207-564-8943. The Center Theatre is a 501(c)3 organization with a mission to make arts, education, and entertainment accessible to our rural communities to engage and inspire.