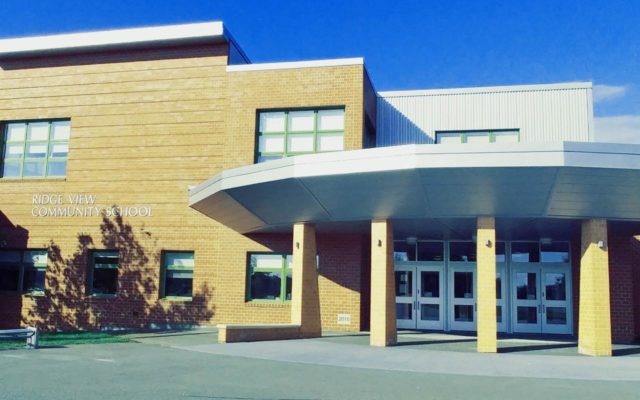 Ridge View Community School
The Ridge View Community School in Dexter.
School year wrapping up in SAD 46
DEXTER – With graduation and promotion ceremonies all in the books and students enjoying the late spring with field trips, the 2021-22 academic year is nearing a conclusion in SAD 46 and other districts across Maine.
School board members learned more during a meeting at the Ridge View Community School on June 15 – the evening before the last day of classes.
Dexter Regional High School Principal Steve Bell said graduation was held the Sunday prior, needing to be moved inside from the football field after several days of rainy weather made the grassy surface too soggy for the ceremony. Bell said 48 students received their diplomas in the gym, and two others will be presented theirs at a later time due to COVID.
"We need a math teacher to replace Andrew Shorey, he accepted a position at PCHS as the new assistant principal and athletic director," Bell said. "So we also need a football coach," as Shorey stepped down from this position earlier in the spring.
The principal said both the boys and girls outdoor track teams were presented with sportsmanship banners from the Maine Principals' Association for outstanding conduct during this past season. Bell said that is five such honors for Tiger teams in 2021-22.
"I'm not sure of the ranking, but we're one of the top schools in the state in terms of number of sportsmanship awards," Bell said.
Ridge View Community School Principal Jessica Dyer said students have been "bustling" to field trips near and far, including roller skating at the Dexter Town Hall and visits to Stonyvale Farms of Exeter, Peaks-Kenny State Park in Dover-Foxcroft, and the Maine Wildlife Park in Gray. She said the Ridge View PTO has again been a big financial supporter of field trips for each grade level.
The evening before the school board meeting the graduation for Ridge View eighth-graders took place, and the ceremony for pre-kindergarten was held the following morning. Dyer said she loves to have these events to honor the contrasting age groups back to back.
In other business, the SAD 46 directors formally certified the results from the previous day's $16.4 million 2022-23 budget referendum. The spending plan passed 399-121 across the four district communities.
Next year's budget includes SAD 46's $68,185 proportional share of the $422,704 Piscataquis Valley Adult Education Cooperative expenses.
Assistant Superintendent Patrick O'Neill said the PVAEC board had passed its budget unanimously. "As you may recall, it's a flat budget so that's a very good thing," he said.
Superintendent Kevin Jordan said the $2.2 million Tri-County Technical Center budget was also passed without opposition. He said these directors also unanimously voted to extend Director Brian Leavitt for an additional year through June 30, 2024 at a near $89,000 salary.
Jordan also said that new AOS 94 Director of Special Services Michele Horne would be in the next day to start meeting with staff and fellow administrators, including her soon to be retired predecessor Denise Hamlin. Jordan said Horne comes from the Unity-based RSU 3.