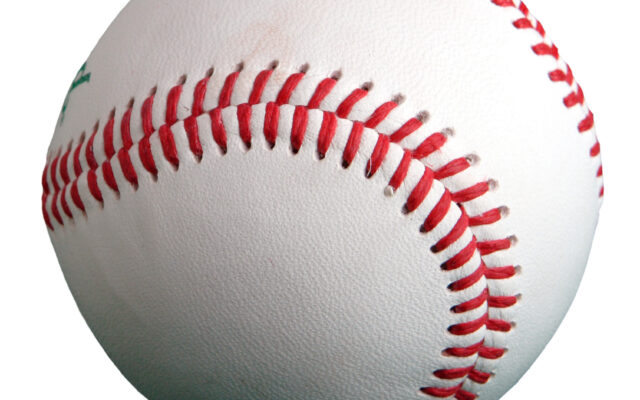 Regional baseball finals move to same-day schedule
By Ernie Clark, Bangor Daily News Staff
All eight high school baseball regional championship games, which traditionally have been held over two days, will be contested on the same day beginning this year.
That's Tuesday, when the eight North and South finals are scheduled to be staged at five different locations around the state.
"The request came from the schools themselves," Maine Principals' Association interscholastic executive director Mike Burnham said before the start of the season. "We quite often have needed to postpone games on either Tuesday or Wednesday and reschedule them to Thursday. That only left one day for teams before the state game, and that can have an impact on pitching.
"Scheduling all of the games on Tuesday just puts everybody on the same schedule."
The scheduling change was approved in 2020 for use beginning with the 2021 season but because of continuing COVID-19 complications and the limited availability of some facilities to accommodate the extra games on the same day last year, it was postponed until this spring, with Wednesday now being used as a rain date.
In northern Maine, the Class A regional final between No. 1 Bangor and No. 7 Edward Little of Auburn is set for 5 p.m. at Morton Field in Augusta, while the Class B North game between No. 1 Ellsworth and No. 2 Old Town will be played at the same time at the University of Maine in Orono.
The Class C and D North finals will comprise a doubleheader at Mansfield Stadium in Bangor, with the Class D matchup between No. 2 Stearns of Millinocket and No. 4 Machias at 3 p.m. and No. 1 Bucksport against No. 6 Mount View of Thorndike in the Class C final at 6:30 p.m. and
The South finals will be split between Saint Joseph's College in Standish and the University of Southern Maine in Gorham, with the A (Thornton Academy of Saco vs. South Portland, 3 p.m.) and the C (Lisbon vs. Maranacook of Readfield, 6:30 p.m.) games at Saint Joseph's and the B (Greely of Cumberland Center vs. Freeport, 3 p.m.) and D (Searsport vs. Saint Dominic of Auburn, 6:30 p.m.) at USM.
In Class A North, Bangor (17-1) will attempt to continue what has been a remarkable postseason run. The Rams have lost just one playoff game in the last seven seasons the team has qualified – a 3-2 decision to South Portland in the 2021 state final.
"Being on the team last year, it didn't end the way we wanted, but hopefully we get back there this year," said Bangor senior relief pitcher Jonah Baude, who pitched three innings of relief and scored the tying run in the bottom of the sixth inning as the Rams rallied to defeat No. 5 Messalonskee of Oakland 6-5 in last Saturday's semifinals.
Tuesday's game will be a rematch of a 2021 semifinal when No. 5 Bangor defeated No. 8 Edward Little 5-3.
EL (11-8) advanced this year by stunning No. 2 Oxford Hills of South Paris 11-6 in the quarterfinals thanks to a 10-run fourth inning, then edging No. 3 Mount Ararat of Topsham 4-3 in the semifinals.
EL last won Class A regional and state championships in 1992.
The Class B North final features the last two state champions, Old Town last spring and Ellsworth in 2019.
Ellsworth (17-1) advanced by scoring twice in the bottom of the seventh inning Saturday to rally past Lawrence of Fairfield in the semifinals and extend its winning streak to 10 games.
Old Town (13-6) has won 12 of its last 13 games since a 1-5 start and got a big midseason boost in the Heal points by handing Class A North-leading Bangor its only loss of the spring, a 7-4, eight-inning decision at Mansfield Stadium in Bangor on May 13.
While Ellsworth has yielded just two runs in postseason victories over Hermon and Lawrence, Old Town has averaged 10.7 runs per outing in playoff wins over Presque Isle, Mount Desert Island of Bar Harbor and Foxcroft Academy of Dover-Foxcroft.
Ellsworth defeated the Coyotes twice during the regular season, 2-0 at Old Town on April 30 and 9-2 at Ellsworth on May 9.
Class C North top seed Bucksport (18-1) is undefeated against Class C competition, its lone loss a 1-0 decision at Ellsworth on May 3.
The Golden Bucks have won 13 straight since then and yielded just two runs in its three tournament victories. Mount View (14-5) has outscored its three tourney foes by a combined 39-6 with each of its victories coming by double digits.
Bucksport is in search of its first regional title since 2015, while Mount View is after its first trip to states.
In Class D, defending North champion Machias (15-2) brings an 11-game win streak into Tuesday's game against a Stearns team that dropped back-to-back games to Lee Academy and Bangor Christian to close out the regular season before beating both teams during its three-game run to the regional final.
Stearns (14-5) followed up a Round of 16 victory over Washburn/Easton with a 10-5 quarterfinal win over No; 7 Lee and a 19-9 semifinal decision over No. 3 Bangor Christian.
Machias defeated Schenck of East Millinocket in the Round of 16, then edged Downeast Athletic Conference rival Woodland 5-2 in the quarters and ousted top-ranked Wisdom of Saint Agatha 9-5 in the semifinals.
Searsport (13-4) is the top seed in the six-team Class D South, and the defending state champion Vikings will seek to win their sixth regional crown in the last seven years when it faces No. 3 Saint Dominic (9-8).