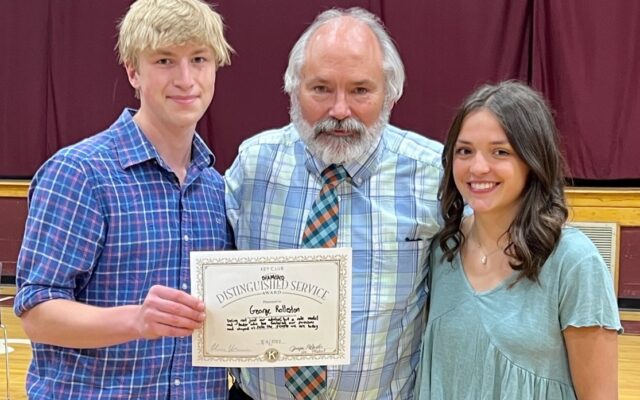 PO-FAkeyclub-24-22
Photo courtesy of Foxcroft Academy KEY CLUB OFFICIALS – From left, Jasper Makowski, Foxcroft Academy Key Club VP; George Rolleston, FA Key Club advisor; and Olivia McCorrison, Key Club President at a recent FA Key Club "GIve Back" assembly.
Foxcroft Academy Key Club has a banner year for 2021-22
DOVER-FOXCROFT – Key Club is the world's largest student-led high school community service organization. There are more than 150 clubs and 7,000 members across New England and Bermuda. The Foxcroft Academy Key Club has had a fantastic year led by President Olivia McCorrison and Vice President Jasper Makowski. At the 73rd annual New England and Bermuda District Education Conference in Springfield, Massachusetts, the FA Key Club received several awards, including:
● For the 17th year, we received the Early Bird Dues and UNICEF Awards.
● First Place Award for our Monthly Secretary Reports (72/72 points) ~ (Silver Tier) thanks to our Secretary Alice Doan.
● Seventh Single Service Award in the past eight years – third place: Festival of Stockings, where the Club raised funds to help sponsor or defray costs so children could attend different camps in the area.
● Yearly Achievement Award – first place in the Silver Tier (36-65 members). This is the ninth straight year to receive the award.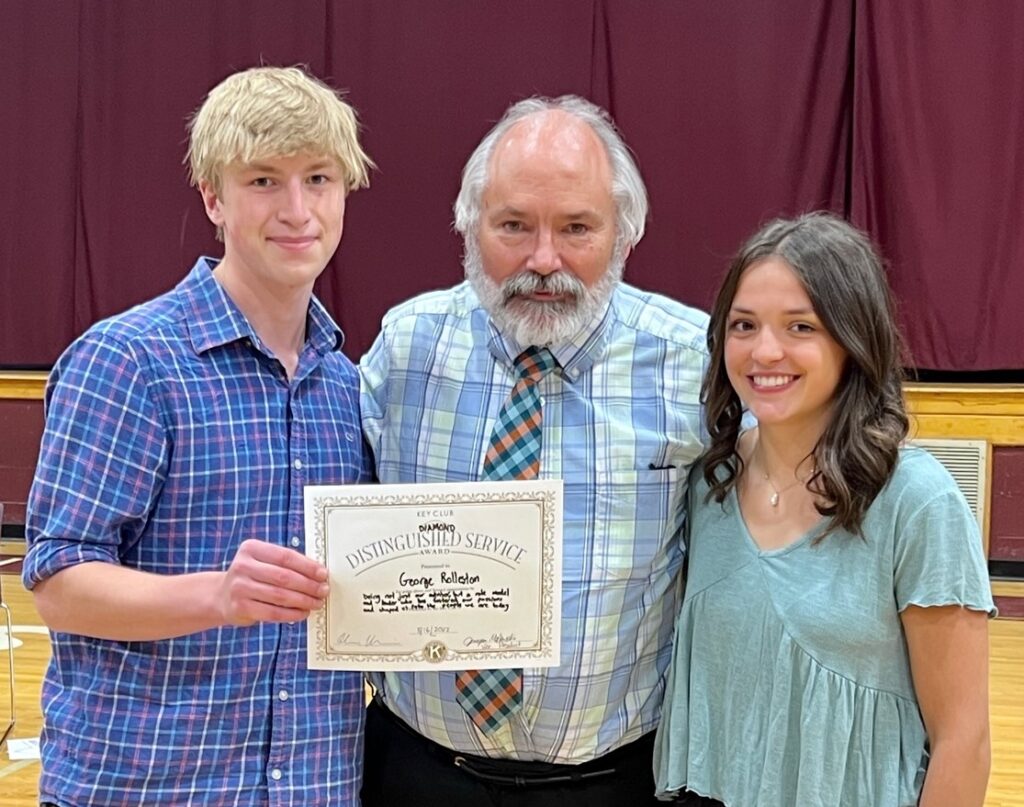 The FA Key Club was the only Diamond Distinguished Club for the New England District. Members of Key Club were involved in 80 projects for 4,055 hours, an average of 73.4 hrs/member. The FA Key Club supported organizations such as The Thirst Project, UNICEF, WASH Project, Piscataquis Regional YMCA, Bangor Humane Society, Northern Light Mayo Hospital, Center Theatre, Hooked on Fishing, and many more.
With all of that, the FA Key Club has helped raise over $16,000 this school year alone. Our service projects don't stop. If there is a need, the FA Key Club plans to be there. Thank you to all of our communities for supporting the Foxcroft Academy Key Club mission, Caring – It's our way of life.
The 2022-23 Key Club year is well underway, and projects are happening this summer. Any student interested in joining Key Club can reach out to club advisor George Rolleston, george.rolleston@foxcroftacademy.org.