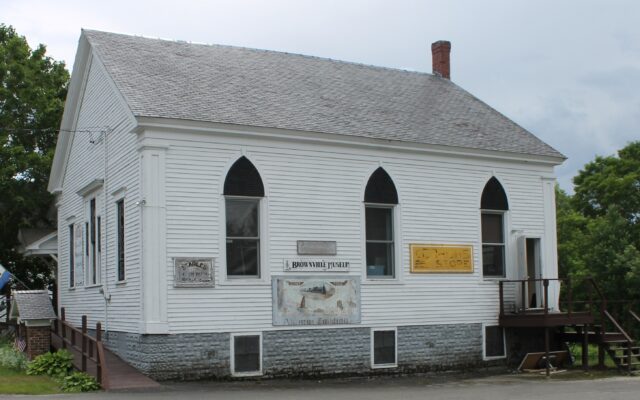 PO-brownvillemuseum-30-19
Observer file photo/Stuart Hedstrom The Brownville-Brownville Junction Historical Society Parish House Museum.
Brownville Junction High School Alumni Association scholarships
BROWNVILLE — The Brownville Junction High School Alumni Association has awarded scholarships to children, grandchildren, and great-grandchildren of members of the group since 1983. While the amounts and the number of scholarships has varied, most years a minimum of eight scholarships have been awarded according to grade point average over all that time. The amounts of the scholarships started at $400 and $500 each in the early years and for the last few years each scholarship had been in the amount of $2,000.
Children of alumni of Penquis Valley High School are also eligible to receive scholarships if their parents are members of the association. Dues are $10 annually. For all applicants dues must be paid for the scholarship application to be considered.
Scholarships are given to students enrolled in both two- and four-year programs and also to students enrolled full time in higher degree programs.
In the past, applications have been available through the TRCMaine.org website but that site is currently not fully functional. Anyone interested in applying (deadline for receipt of applications is July 31) should contact Susan Worcester, BJHS Alumni Scholarship chair by emailing her at susan.worcester@me.com or by calling her at 207-965-8070. The application will be emailed to interested students. The completed application and a signed/verified copy of the student's most recent grades must be included.
It is estimated that over the nearly 40 years that the Association has been in existence that over 230 scholarships have been awarded to students all around the country. A rough estimate of the monies given to descendants of BJHS alumni is $150,000.