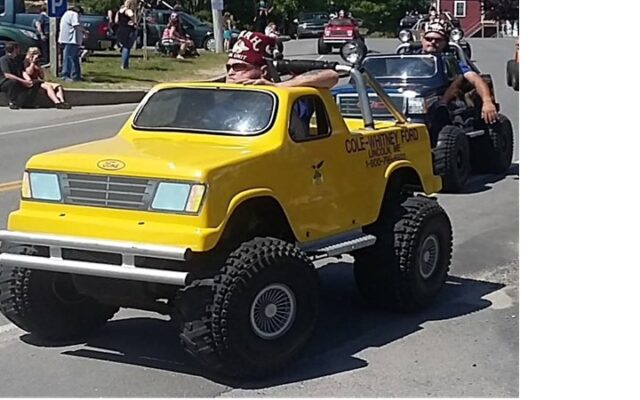 PO-riverfest-23-22
Contributed photo SHRINERS IN TOWN — Four units from the Anah Temple Shriners of Bangor will be taking part in this year's Pisctataquis River Festival, scheduled for the morning of July 30 in downtown Guilford.
Officials shoot for more than 100 units in this year's River Festival parade
GUILFORD — Piscataquis River Festival organizing committee member, Tom Goulette said, "Following two years of lockdown, businesses, organizations and vendors are happy about getting back in front of the people. We are well ahead of the pace set before our last River Festival."
Goulette is also excited about having four units from the Anah Temple Shriners of Bangor. "This year we have the popular Shriner clowns in addition to the NASCAR unit, the Wheelers, and the Four-By-Fours," he said. "Before the parade, at 7 a.m. the annual Community Fitness road race registration begins at 7 with free T-shirts going to the first 20 to sign up. The race starts at 7:30. The United Methodist Church will have its annual breakfast at 7. The parade follows both events at 9:30."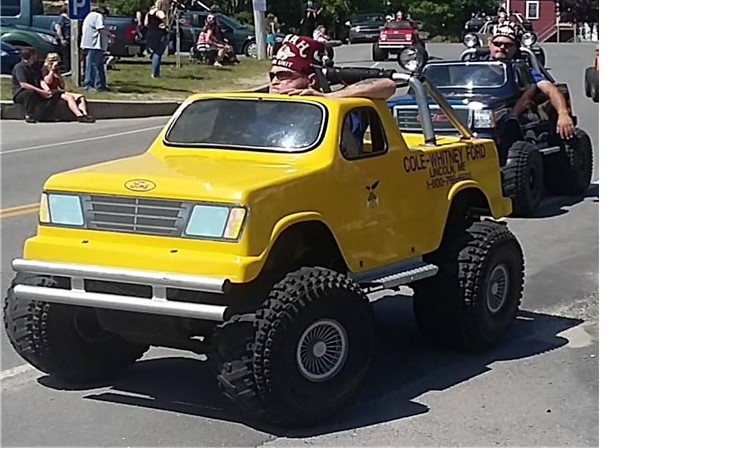 There will be many food and craft vendors along with loads of entertainment for both kids and adults. The popular rubber duck race, kids' pie eating contest, and fireworks show are also on this year's agenda. "We're putting the final touches on the schedule now and should have more news about 'on stage' entertainment in the next few days," Goulette noted.
The 2022 Piscataquis River Festival will be held on Saturday, July 30 at the athletic fields located along the banks of the river in Guilford. For more information on the many ways you or your business can participate contact the town office at 207-876-2202 or go to https://www.facebook.com/Piscataquis-River-Festival.