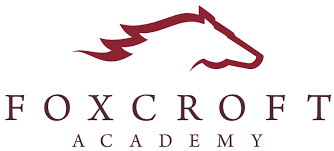 Foxcroft boys finish fifth at Class C track championship
LEWISTON – Three first-place performances helped Foxcroft Academy earn a fifth place finish at the 2022 Class C Outdoor Track & Field Championship at Lewiston High School on Saturday, June 4. The Ponies scored 51 points to place fifth among a field of 28 schools picking up points at the state meet. The finish is the highest for Foxcroft since winning the 2016 Class B boys title.
Senior Jesse Drury and sophomore Jackson Smith each came in first in a field event and they were part of the day's fastest 4×100 relay.
Drury had a top throw measuring 157 feet, 7 inches to win the javelin, about 14 feet further than the 143-08 for runner-up Lisbon High School sophomore Owen Booker.
Smith earned top honors in the high jump as he cleared a bar set at 6-00. He was two inches higher up than senior teammate Jacob Reed and Fort Fairfield sophomore Micah Daigle who both had a height of 5-10 to tie for second place.
Smith, senior Bodie Clarke, junior Eion Mccloskey, and Drury came in first in the 4×100 standings with their time of 45.75 seconds, just ahead of the 45.92 seconds for Winslow High School.
Drury also scored in his two other events. He placed third in the 100-meter finals at 11.44 seconds, and was sixth in the 200 in a time of 23.73 seconds.
Pony junior Kyle Jankunas came in fifth in both hurdle races for six more Pony points. Jankunas was fifth in the 110-meter event at 17.49 seconds. He ran a time of 44.31 seconds in the 300 hurdles for his other fifth-place performance.
Senior Austin Seavey just missed the podium as he finished eighth in the javelin standings at 130-02. Smith and Reed were ninth and 13th in the long jump with respective jumps of 18-10 and 18-05.50.
Foxcroft's 4×800 relay squad – comprised of junior Logan Hinson, senior Aidan Currie, freshman Runner Jarrett, and sophomore Zachary Peirce – came in 12th at 9:56.93.
In the 100-meter prelims, McClosey was 13th at 12.27 seconds and Clarke 14th at 12.30 seconds. The two were 13th and 14th in the 200 meters as Mccloskey finished 13th in 24.48 seconds and Clarke was right behind in 24.50 seconds.
Jarrett placed 13th in the 3,200 in his time of 12:21.
Junior David Scheel finished 18th in the shot put with his throw of 33-07.75.
The boys from Dexter Regional High School had five athletes take part in eight events at the state championship.
Senior Gage Sinclair threw the discus 109 feet to finish eighth. He also came in 16th in the shot put at 38-10.25.
Tiger senior Miles Gadwah placed 11th in the 110-hurdle prelims at 19.47 seconds. Classmates Cameron Allen and Elijah Warner were 14th and 15th with their respective times of 19.99 and 20.36 seconds.
In the triple jump Allen finished 15th with his leap of 36-11, and Gagnon came in 21st at a distance of 34-10.75. Gagnon was also 24th in the long jump at 16-07.75.
A pair of Greenville High School boys represented their school in Lewiston.
Sophomore Parker Gallagher placed 14th in the 400 with his time of 57.63 seconds. Senior Lukas Miller was 16th in the 200 at 24.64 seconds.
The Foxcroft Academy girls scored three points to place 23rd among 28 point-scoring schools in the team standings.
The Pony 4×100 relay came in sixth as junior Abigail Knapp, freshman Alexis Heretakis, sophomore Hilary Howard, and junior Cadence Herrick combined for a time of 56.01 seconds.
Knapp added another point for Foxcroft with her seventh-place performance in the 400. Knapp ran the lap in 1:05.39.
The Pony 4×400 relay – made up of junior Nora Koskela-Koivisto, senior Olivia McCorrison, freshman Heidi Clawson, and Knapp – finished 10th in a time of 4:47.43. Knapp also placed 13th in the 200 in a time of 29.04 seconds.
Junior Oliva Hill had a 10th-place throw in the shot put at 27-08.25, and sophomore Allison Smith was 20th in the event at 25-09.50.
Hill came in 14th in the javelin at 81-03, and junior Emma Ladd came in 23rd with her throw of 66-10.
Herrick finished 15th in the 100-meter prelims in 14.22 seconds. Koskela-Koivisto was 20th in the 400 in 1:11.26.
The Dexter girls tied Washington Academy of East Machias for 27th place with one point apiece.
Junior Cristian Warner came in seventh in the triple jump at a distance of 30-09 to score her team's point.
Warner was also 13th in the long jump at 13-09.
Tiger junior Elyssa Jerome came in 17th in the 110-hurdle prelims in 19.61 seconds. Junior Lauryn Brunner was 18th in the triple jump at 27-05.
The Piscataquis Community High School girls took part in four events at the state finale.
The Pirate 4×100 relay finished 10th as freshman Sarah Silva and juniors Kendall Kimball, Samantha Goodwin, and Molly Sipple combined for a time of 57.26 seconds.
Sipple came in 10th in the 300 hurdles at 53.09 seconds, and she was 16th in the discus at 73-09. Kimball placed 19th in the discus at 72-05.
Goodwin was 21st in the javelin with her throw measuring 74-05.
Full meet results are available at http://www.sub5.com/wp/wp-content/uploads/2022/06/Class-C-results.htm.
2022 Class C outdoor track championship
BOYS: 1. Winslow 86 2. Orono 74.50 3. Lisbon 70
4. Washington Academy 57 5. Foxcroft 51
6. Bucksport 49.50 7. George Stevens 36 8. Sumner 31
T-9. Boothbay/Wiscasset, Sacopee Valley 25
11. Mt. Abram 18 12. Mountain Valley 12
T-13. Central, North Yarmouth Academy 11
15. Searsport 10 T-16. Fort Fairfield, Hall-Dale,
Winthrop 9 T-19. Gould Academy, MCI, Mt. View 8
22. Maranacook 6 T-23. Houlton, Wasburn 4
T-25. Buckfield, Monmouth Academy, Seacoast Christian 3
T-28. Bangor Christian, Dirigo, Islesboro, Kents Hill 1
Girls: 1. Lisbon 119 2. Orono 82.50 3. MCI 73
4. Kents Hill 62 5. Bucksport 46 6. Houlton 36
7. George Stevens 33.50 8. Winslow 26
9. Maranacook 24 10. Central 23 11. Carrabec 14
12. North Yarmouth Academy 13 T-13. Hall-Dale,
Seacoast Christian 12 15. Boothbay/Wiscasset 11
16. Monmouth 10 T-17. Sumner, Winthrop 8
19. Deer Isle-Stonington 7 20. Sacopee Valley 6
21. Mt. View 5 22. Fort Kent 4 23. Foxcroft 3
T-24. Dirigo, Gould Academy, St. Dominic 2
T-27. Dexter, Washington Academy 1