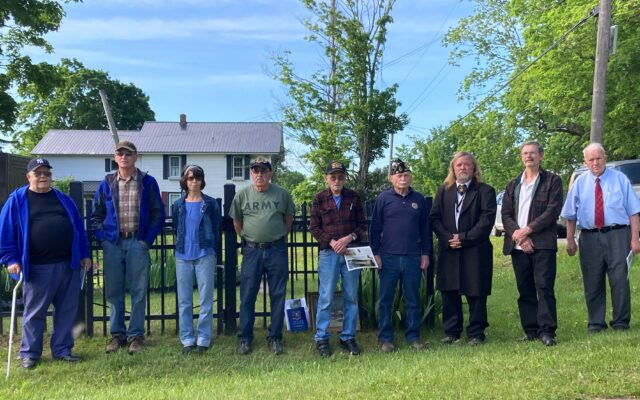 PO-garlandmemorial-23-22
Photo courtesy of Teresa Lynn Horton MEMORIAL DAY IN GARLAND – Among those attending the Memorial Day observance sponsored by American Legion Post #53 in Garland were nine veterans who served their country in various branches of the armed forces. From left, David Thomas, Jim Brown, Sheila Gatcomb, Jack Weinstein, Rodney Giles, Fred Miller, Duncan McLeod, Kenneth Mason, and Thatcher Adams.
Memorial Day remembrance ceremony at Garland Veterans Memorial
GARLAND – On the glorious Memorial Day morning of May 30, approximately 50 people gathered at the Garland Veterans Memorial for a remembrance ceremony. This was preceded by an inspiring concert of patriotic music presented by the Harold J Crosby Community Band of Dexter.
The ceremony was sponsored by the Poulliot-Seavey Post #53 of the American Legion, and opened with words of welcome from Post 2nd Vice Commander Rodney Giles, followed by an opening prayer by Scott Millett, pastor of the Garland Community Baptist Church.
The program included the Pledge of Allegiance and two songs (the National Anthem and God Bless America) led by song leader Connie Hall. Joe Dyer sang God Bless the USA (Proud to be an American). Veterans present at the ceremony were introduced, and then Thatcher Adams told the heartbreaking story of one soldier (of many) from Garland who died in the Civil War, Lt Lyman E Richardson. Richardson and his wife Mary are buried in Garland in the Burnham Cemetery.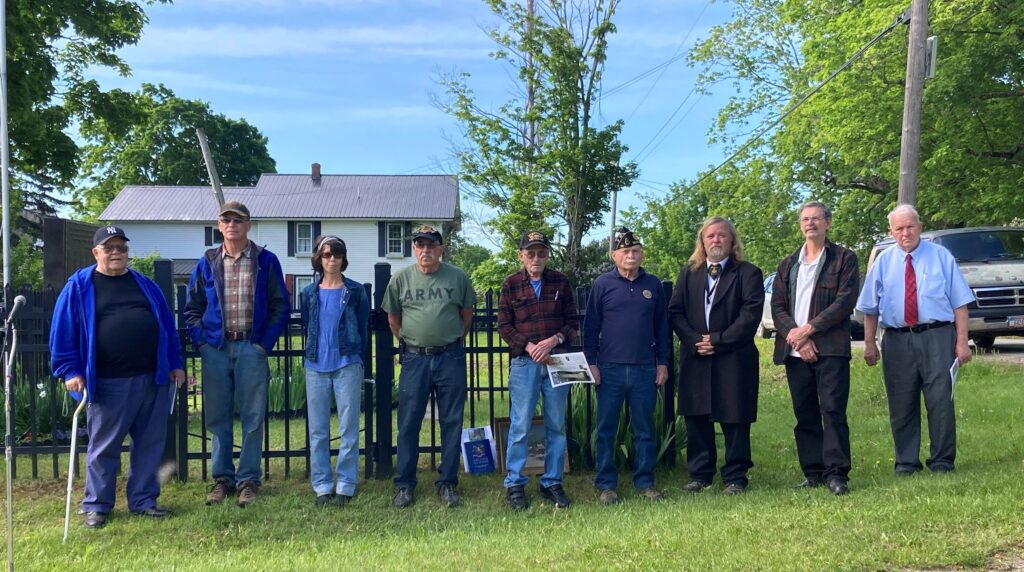 Post Commander Fred Miller and Giles laid a memorial wreath made for the occasion by Regina Fick. Rick Jennings played taps. The ceremony concluded with a closing prayer by Pastor Millett.
The Veterans Memorial e has a small garden which had been made ready for the special day by Polly and Mel Johnson of West Garland. George Corey provided the sound system and Dave Grant provided the power source. The pleasant weather was a welcome backdrop for an impressive ceremony which honored those who died serving in the U.S. armed forces.