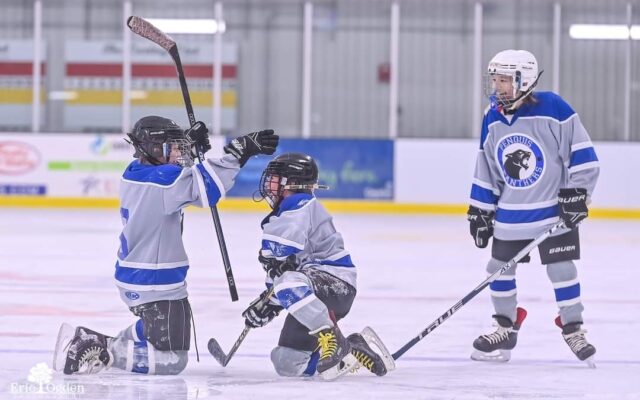 PO-sppenquishockey-23-22
Contributed photo HOCKEY GRANT – The Penquis Youth Hockey Association has been awarded a $5,000 grant from the Maine Community Foundation to assist with operational costs.
Penquis Youth Hockey Association awarded $5,000 grant from Maine Community Foundation
DOVER-FOXCROFT – There is no down time for a small youth sports organization trying to build itself during a global pandemic. Penquis Youth Hockey Association continues to strive to raise funds to reduce costs for local youth to participate in the great game of hockey. Recently the association submitted a grant application to the Maine Community Foundation for operational costs associated with practices and games.
Maine Community Foundation provides a Community Building grant each year with the purpose of the grant being to support projects and organizations focused on making communities stronger. Organizations applying must meet specific criteria of investing in people by increasing skills, knowledge, abilities and/or well-being; engage in the people being served in the design, delivery and/or evaluation of the work as well as strengthening community resources including organizations, partnerships, and built and natural environments.
The Penquis Youth Hockey Association has been awarded $5,000 for operational costs which benefits local families by reducing registration costs as well as the recently built Piscataquis County Ice Arena where the 8U team, sponsored by Northern Line Construction Inc, 10U team sponsored by DownEast Orthopedics play as well as being the home of DownEast Orthopedics Learn to Play program.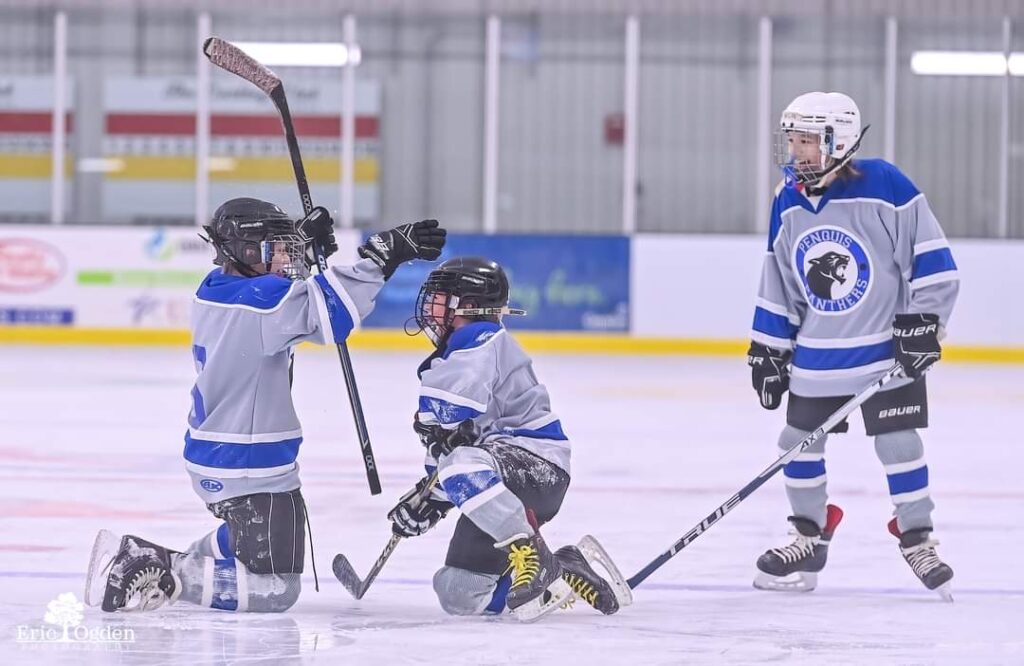 Ice time costs are one of the largest expenses of youth hockey, requiring over five hours of ice time each week for practices and more with games scheduled on weekends. This generous grant from Maine Community Foundation will ensure the local arena will have steady income throughout the operational season as well as reducing the increasing fees for families associated with youth hockey.
With many struggling in Piscataquis County, especially during the global pandemic, it has been increasingly difficult for families to afford daily living expenses with youth sports unfortunately having to take a back seat for some families. This grant allows the association to provide families a fun, safe and great development experience for local youth wishing to try hockey and compete against other hockey organizations across the state.
With the 2022-23 season approaching the association continues to fundraise for other expenses including tournament fees, equipment costs, etc. Fundraising and events committees are working together on summer events to support our community while asking for community support! Our hockey families continue to enjoy engaging in the community via parades and local events. Confirmed events the Penquis Panthers will be attending this summer will be the True Value Home Show/Maine Whoopie Pie Festival June 25 in Dover-Foxcroft, Fourth of July parade in Sebec, Piscataquis River Festival parade July 30 in Guilford, Dover-Foxcroft Shiretown Homecoming parade Aug. 6, and the Maine Red Hot Dog Festival Aug. 15 in Dexter.
Another event we will be bringing back this season is the car wash help at the Piscataquis County Ice Arena on July 9. This was a great success last summer for our organization with local law enforcement and community members showing their support for our youth hockey players!
Penquis Youth Hockey is a non-profit youth sports organization providing hockey to ages 4-14 in Piscataquis and Penobscot counties. Upcoming meetings for PYHA: events meeting Wednesday, July 6 at 6 p.m. at the Piscataquis County Ice Arena, board of directors meeting Tuesday, Aug. 16 at the ice arena.
Registration for the upcoming season opens in the fall with all local youth interested in the great sport of hockey to sign up for early bird registration fees! We are always looking for more volunteers whether it be coaches, team parents, or fundraising. Also, a significant need is local officials. All sports are seeing an increased need for officials at different age levels. The association strives to assist local youth and community members to become hockey officials for local games by reimbursing a portion of the expenses of becoming a certified official. Please reach out with any interest, questions, or concerns at penquisyouthhockey@gmail.com or to President Allison Phillips at president@penquisyouthhockey.com.