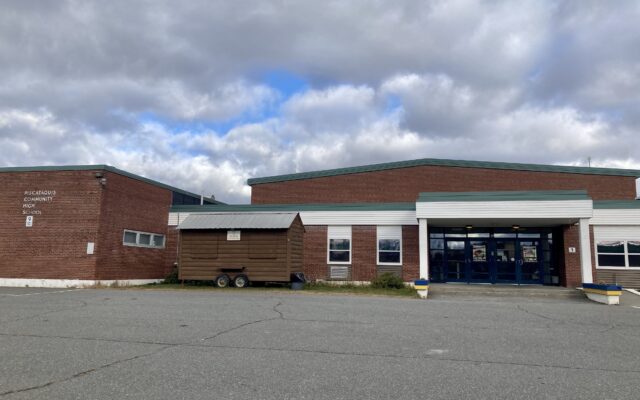 Piscataquis-Community-High-School-111621
Observer photo/Valerie Royzman Piscataquis Community Secondary School in Guilford.
Trio of PCHS athletes finish in top 10 at frosh track championship
HAMPDEN – Three freshmen from Piscataquis Community High School had top 10 performances at the 2022 Penobscot Valley Conference freshman track and field championships at Hampden Academy on May 31.
Kaleyn Bussell finished sixth in the high jump as she cleared the bar at a height of 4 feet.
Sarah Silva placed sixth in the javelin with her throw measuring 57-11.
Timothy Macneil came in 10th in the boys shot put as he had a top throw of 27-03.
Full results are available at http://www.sub5.com/wp/wp-content/uploads/2022/06/Frosh-results.htm.