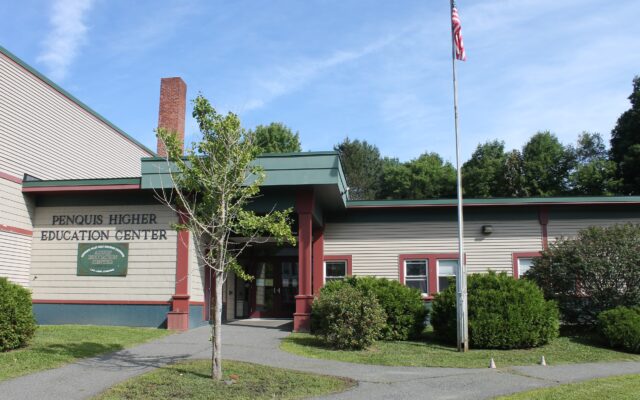 PO-pvaec-36-19
Observer file photo/Stuart Hedstrom The Penquis Higher Education Center in Dover-Foxcroft.
Information session to explore nursing education opportunities close to home
DOVER-FOXCROFT – Frequent travel to Bangor for class can be a barrier to earning a nursing degree. Fortunately, a distance learning option is available that allows students to complete their coursework and clinical training right in Dover-Foxcroft.
Eastern Maine Community College and Northern Light Mayo Hospital invite anyone interested in learning more about this local nursing education option to attend an information session on Wednesday, June 15 at 6 p.m. at the Penquis Higher Education Center Gymnasium at 50 Mayo Street.
Students in the two-year registered nurse program are taught by EMCC faculty. Classes are held at the Penquis Higher Education Center, and the majority of the clinical education requirements are fulfilled at Mayo Hospital.
"Nursing is a challenging, rewarding career with opportunities for growth," says Nikki Chadwick, RN, MSN, CPHQ, vice president of quality and education, Mayo Hospital. "An opportunity to pursue a degree close to home makes a career in nursing accessible to more people. It saves time, money, and wear and tear on a vehicle."
Topics covered at the information session will include:
The application process
Required prerequisites and transfer credit information
Immunizations, background checks, and physical requirements
School scholarship offerings
Tuition reimbursement and loan forgiveness programs through Mayo Hospital
Tentative school schedule
Time commitment
Previous students' experiences who have successfully completed their degree
Benefits of being trained in a local facility
Attendees will be required to wear a mask. RSVPs are requested to Beth Weatherbee at beweatherbee@northernlight.org or 207-991-6051.