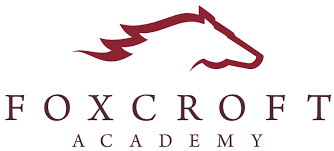 Foxcroft boys finish third at conference championship
ORONO – The Foxcroft Academy boys finished the day with a score of 77 points to place third among a field of 13 point-scoring teams at the 2022 Penobscot Valley Conference Small School Outdoor Track and Championship at Orono High School on May 27. The Ponies trailed only the 142 points for host Orono and 110 for Bucksport High School in the program's highest finish since the 2016 Pony boys won the 2016 Large School title.
Foxcroft senior Jesse Drury led the team with three first-place performances. He won the 200 in a time of 23.59 seconds, just ahead of the 23.66 seconds for Washington Academy of East Machias sophomore Kenori Simmons.
Drury had the day's top throw in the javelin at a distance of 140 feet, 3 inches. He earned top honors with a heave exactly 7 feet more than the 133-03 for Azaiah Nason, a junior from George Stevens Academy of Blue Hill.
The Foxcroft 4×100 relay finished in first place in a time of 45.79 seconds, ahead of the 46.60 seconds for Orono. The Pony relay team was comprised of sophomore Jackson Smith, senior Bodie Clarke, junior Eion Mccloskey, and Drury.
Drury finished the day with a hand in 36 of his team's 77 points. In addition to his first-place finishes he also placed third in the 100 at 11.67 seconds.
Smith came in second in the high jump as he cleared the bar at 6-00. Placing third was senior Jacob Reed at 5-06. Smith and Reed were fourth and fifth in the long jump at respective distances of 19-10 and 19-00.50.
Junior Kyle Jankunas had top five performances in both hurdle events. Jankunas was third in the 300 hurdles at 44.49 seconds and he was fifth in the 110 hurdles at 17.65 seconds.
In the javelin, senior Austin Seavey placed third with his throw of 126-02 and junior David Scheel was sixth at 116-10.
McCloskey came in fifth in both the 100 and the 200 at 12.21 seconds and 24.67 seconds.
Foxcroft's 4×800 relay squad finished fifth as junior Logan Hinson, senior Aidan Currie, freshman Runner Jarrett, and sophomore Zachary Peirce combined for a time of 9:56.05.
The boys from Dexter Regional High School scored eight points in Orono to finish in 10th place.
Seniors Avery Gagnon and Cameron Allen were fourth and sixth in the triple jump. They had respective jumps measuring 38-07.50 and 37-10.75.
The Tigers picked up three points in the shot put. Seniors Gage Sinclair and Joshua Legassie were fifth and sixth respectively with throws of 36-01.50 and 34-10.25.
In the girls' meet, Foxcroft Academy finished seven among 12 point-scoring teams with a score of 23 points.
Pony junior Abigail Knapp came in second in the 400 with her time of 1:05.54. Classmate Nora Koskela-Koivisto was fifth in the event at 1:08.08. The two were each part of third-place relay teams.
Foxcroft's 4×100 relay – made up of Knapp, freshman Alexis Heretakis, sophomore Hilary Howard, and junior Cadence Herrick – covered the lap in 56.64 seconds to finish in third place.
The Pony 4×400 relay was third as Koskela-Koivisto, senior Olivia McCorrison, freshman Heidi Clawson, and Knapp combined for a time of 4:41.25.
Sophomore Allison Smith added a sixth-place throw in the shot put at 27-02.50.
Piscataquis Community High School was 10th with nine points.
Junior Molly Sipple had a hand in all of her team's points. Sipple was fourth in the 300 hurdles at 53.18 seconds and she was sixth in the discus at 79-07.
The Pirate 4×100 relay – made up of freshman Sarah Silva, junior Kendall Kimball, junior Samantha Goodwin, and Sipple – placed fourth in 56.90 seconds.
The Dexter girls were 11th with eight points.
Junior Elyssa Jerome finished third in the 100 hurdles with her time of 19.46 seconds. Junior Christian Warner was fifth in the triple jump with a leap of 30-04.
Orono swept the 2022 conference championship as the Red Riot girls scored 134 points, a single point better than Bucksport's 133.
Orono returned to the top of the small school standings a year after Bucksport ended the Red Riot reign. Orono was second to the Golden Bucks in 2021 after winning eight conference crowns in a row from 2012-2019 (the 2020 outdoor track season was canceled).
Full results are available at http://www.sub5.com/wp/wp-content/uploads/2022/05/PVC-Small-School-Results.htm.
PVC Small School championship
Boys: 1. Orono 142 2. Bucksport 110
3. Foxcroft Academy 77 4. Sumner 67
5. George Stevens Academy 65
6. Washington Academy 63 7. Central 20
8. Bangor Christian 13 9. Searsport 11
10. Dexter 8 11. Lee Academy 4
T-12. Blue Hill Harbor School and
Narraguagus 1
Girls: 1. Orono 134 2. Bucksport 133
3. Houlton 86.50 4. Central 66.50
5. George Stevens Academy 61 6. Sumner 24
7. Foxcroft 23 8. Deer Isle-Stonington 17
9. Washington Academy 16 10. PCHS 9
11. Dexter 8 12. Mattanawcook Academy 6