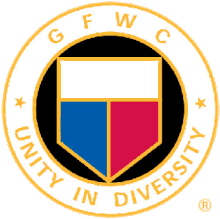 GFWC Miosac Club celebrates 86th birthday, installs new officers
DOVER-FOXCROFT – Fifteen Miosac Club members gathered May 17 at the Bear's Den for an 86th club birthday party. It was the first time we had all been together this year, and members enjoyed appetizers while catching up.
Scrapbooks for 2019-2021 were available to peruse. The 2022 one is not complete yet.
President Suzanne Raymond called the meeting to order and offered grace. The secretary and treasurers' reports were read. Corresponding Secretary Roxy McGlauflin read two thank you notes from members.
There was no planned program but while waiting for dinner to be served, Minnie McCormick read a few items from the Household Hints Book (1951) that Hiawatha Grange of Farmington Falls had published. She also gave a few other humorous remarks. McCormick presented Raymond a gift in appreciation for all the help she had given sending messages to members and GFWC Maine messages as well.
Following dinner GFWC Maine Corresponding Secretary Anne Cress conducted a candle installation of new officers: President McCormick, Vice President Wendy Hutchins, Recording Secretary Diane Leighton, Corresponding Secretary McGlauflin, Treasurer Cress, and Auditor Barb Austin.
McCormick presented Cress with a handcrafted ribbon rise wall hanging. The evening ended with members wishing all a good summer. There will be a birthday party sometime in the summer. Meetings will resume in October.