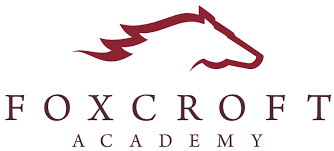 FA's Ladd wins javelin at JV track championship
BREWER – Foxcroft Academy junior Emma Ladd earned top honors in the javelin at the 2022 Penobscot Valley Conference JV outdoor track and field championship at the Brewer Community School on May 25.
Ladd's top throw measured 82 feet, 9 inches, giving her first place by a foot.
Dexter Regional High School junior Brooklyn Blocker finished fourth in the discus with her throw of 65-11, and she was also fifth in the shot put at 25-04.
Penquis Valley High School junior Jahlysa Cruz placed fourth in the 100-meter finals with her time of 15.03 seconds. She also came in sixth in the triple jump at 27-04.
Patriot senior finished sixth in the javelin standings with her throw of 63-11.
Three area sprinters placed in the top 10 of the 200. Foxcroft sophomore Paige Weidman came in seventh at 33.71 seconds, Penquis sophomore Layla Chai was eighth at 34.04 seconds, and Penquis senior Emily McKinnon placed 10th in 34.43 seconds.
Piscataquis Community High School junior Gracie Talbot had an eighth-place throw in the shot put, 24-06.
In the boys' meet, Penquis freshman Lucas Chai had the second-best distance in the triple jump at 31-11.50.
Patriot sophomore Damion Drake finished fourth in the 1,600 in a time of 5:19.87. He also was sixth in the discus at 88-01.
PCHS sophomore Karson Tibbetts came in sixth in the high jump at 4-00.
Full meet results are at http://www.sub5.com/wp/wp-content/uploads/2022/05/pvcjv25may2022.htm.