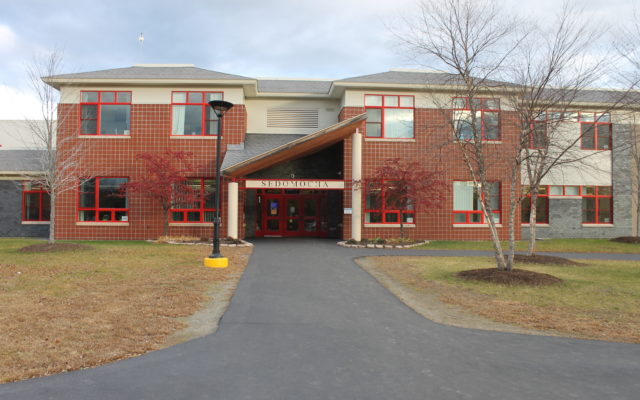 IMG_4585
The SeDoMoCha School in Dover-Foxcroft
SeDoMoCha boys pick up four first-place performances at Almquist Invitational
OLD TOWN – The SeDoMoCha Middle School boys track team had four first-place performances to close the 2022 season at the Almquist Invitational on Monday, May 23 at Old Town High School.
Landon Smith accounted for three first-place finishes. Smith won the 100 meters in a time of 12.45 seconds, besting second place by 0.11 seconds. He also earned top honors in the long jump with his distance of 16 feet, 10 inches, 10 inches more than the runner-up.
The Eagles' 4×100 relay finished in first place in a time of 50.67 seconds, about 1.5 seconds ahead of the closest other squad. The winning relay was made up of Aidan Bryant, Finn Holmes, Joseph Knapp, and Smith.
Holmes won the 400 in 58.15 seconds, nearly 2.5 seconds faster than anyone else.
Bryant came in second in the 55-meter hurdles with his time of 9.46 seconds. Bryant was also third in the 200 at 26.79 seconds, and Hayden Hanson placed fourth in the event at 27.12 seconds.
Knapp finished as the 1,600 runner-up in 5;21.68.
SeDoMoCha also had top finishes by Holmes, who was eighth in the shot put with this throw measuring 31-09.50, and Hanson, who came in ninth in the high jump at 4-08.
In the girls' meet, Taleetah Parker of Piscataquis Community Secondary School placed ninth in the discus with her throw of 53-01.
Full meet results are at http://www.sub5.com/wp/wp-content/uploads/2022/05/Almquist-results.htm.