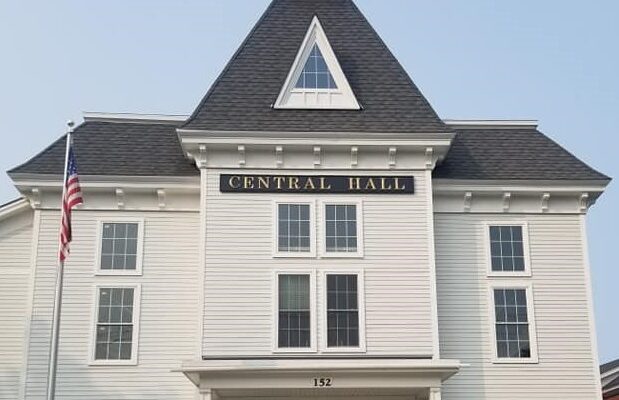 CHC sign (2)
The Commons at Central Hall in Dover-Foxcroft.
Dover-Foxcroft Historical Society meets June 1
DOVER-FOXCROFT – The Dover-Foxcroft Historical Society will be meeting at 7 p.m. on Wednesday, June 1 at Central Hall. Speaking will be researcher and writer Bill Geller of Farmington. He is the only person to have written about the 1825 fire, which burned 832,000 acres across 53 Maine townships including Foxcroft.
In his talk he will give an overview of the fire and explore how this fire shaped the future lives of many in the Piscataquis River valley. His book's title is "832,000 Acres: Maine's 1825 Fire & Its Logging Aftermath." The book is available in the town libraries and schools of the Piscataquis River valley.
His other books include: "Maine Sporting Camp History on the Piscataquis River Tributaries", "Within Katahdin's Realm, Log Drives and Sporting Camps", "West of Chesuncook & North of Moosehead: Log Drives and Sporting Camps", 1830-1971." All of his books, including this one on the fire and his Maine papers are available as a free download through Raymond Fogler Library Special Collections Digital Commons website under Geller, William W. You can join over 13,000 others who have enjoyed a download.
All are welcome to attend our meeting.