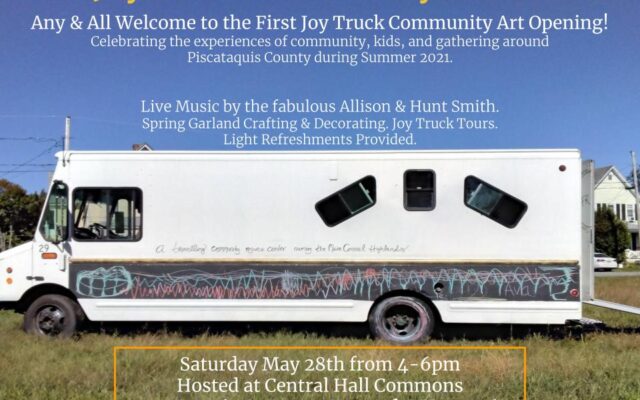 Joy Truck Community Art Exhibit
DOVER-FOXCROFT – Any and all are welcome to the first Joy Truck Community Art Exhibit at Central Hall Commons from 4-6 p.m. on Saturday, May 28 at 152 East Main Street. This art opening celebrates the creative expression and gatherings around the Joy Truck over the summer of 2021, with photographs, art objects, and prose written with the community typewriter.
Allison and Hunt Smith will be serenading us with folk tunes and melodies, Central Hall will share their space as a gallery and the Joy Truck will be open for tours. In addition we'll have a spring garland making station, to either decorate your own home or to donate to the truck as messages to neighbors in and around Piscataquis County. Snacks are provided. Masks will be available and encouraged for indoor spaces. Come celebrate spring with us!