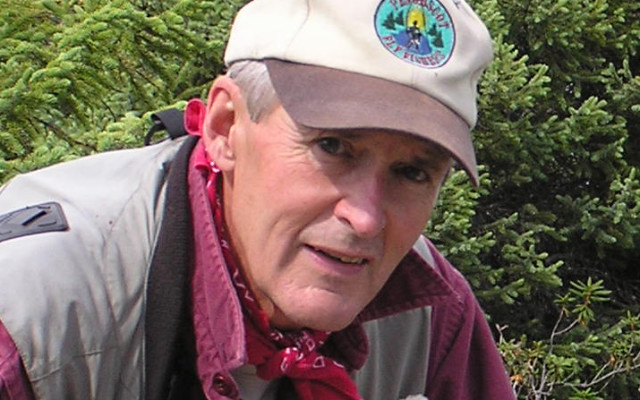 23112101_H18775345
V. Paul Reynolds
New outdoor books you should read
By V. Paul Reynolds
Like lawn dandelions in spring, new outdoor books are popping out all over. Here for your perusal is a summary of the books and a mini-review of each. More detailed purchase information about these books is available at www.sportingjournal.com. Click on Outdoor Books.
"More than Wolverine" by Jeremiah Wood. Wood is a trapper, biologist, and outdoor book collector, who writes a monthly column for the Northwoods Sporting Journal. He followed a life long dream and spent a few weeks working a trapline in the Alaskan bush. This is a detailed and engaging chronicle of Wood's outdoor adventure. This is an honest, personal story written with an appreciation and admiration for those hardy Alaskans who trapped and led what has become a fast-disappearing life style.
"Let's Go for a Ride" by William Livezey and Daren Worcester. This is gripping stuff. Retired undercover Game Warden Bill Livezey takes you behind the scenes and into the culture of some really bad hombres. Livezey spent 20 years as a covert investigator infiltrating major poaching rings throughout Maine. Livezey saw it all — night hunting, drug dealing, high speed chases, arson and attempted murder. Eventually put out of business by a newspaper expose in the Portland Press Herald, Livezey tells his side of the story for the first time.
"On the Wrong Side of the River" by Carroll Ware. Legendary Maine Guide and well-known outfitter, recounts the people and the places and the stories that filled his professional life. Like most career Maine guides, Ware knows how to tell a story. His book drips with charm, humor, and a well-earned understanding of people and what makes them tick. Anyone who hunts and fishes will identify with this Maine man's life and outdoor passions.
"River Flowers" by Robert Romano, Jr. This book is a collection of tall tales, fictional short stories that take place in the Rangeley Lakes region of Western Maine. Romano has few peers when it comes to his knowledge and passionate appreciation for this area's storied history and rich heritage. The most memorable chapter is about a pushy, presumptuous movie star nimrod who gets his unusual comeuppance from a grizzled old Maine guide. A heartwarming and inspiring book!
"Favorite Flies for Maine" by Bob Mallard. Like all of Mallard's books, this is a keeper, a lovely coffee table book comprised of exceptional color photography and fine writing. Each of the Maine flies are featured, not only with superb photos, but with the tying recipe and historical background of each. Mallard is a consummate trout angler so it is interesting to get his take on the angling efficacy of these popular Maine flies. To my surprise, an old standby, the Mickey Finn, gets top billing. Writes Mallard, "…it may be the most effective streamer for brook trout ever invented."
Again, detailed purchase information is available at www.sportingjournal.com. Click on Outdoor Books.
_______________
The author is editor of the Northwoods Sporting Journal. He is also a Maine Guide and host of a weekly radio program "Maine Outdoors" heard Sundays at 7 p.m. on The Voice of Maine News-Talk Network. He has authored three books. Online purchase information is available at www.maineoutdoorpublications.com.