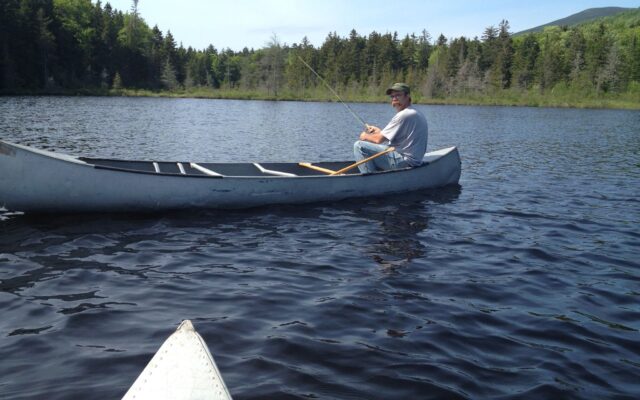 PO-emerydonation-20-22
Contributed photo IN MEMORY OF – The late George R. Emery enjoys some fishing in Piscataquis County.
Emery family makes memorial donation to PCSWCD's Teen Wilderness Expedition program
Piscataquis County Soil and Water Conservation District is celebrating our eighth year of offering Teen Wilderness Expedition — a program designed for youth ages 12-16 to experience the outdoors and deepen their connection to and understanding of natural resources through recreation and exploration. Teen Wilderness is a PCSWCD program offered in partnership with the Appalachian Mountain Club and the trip takes place at one of AMC's impressive wilderness lodges. Teen Wilderness Expedition has shown to be a success in many ways and proves to be an extremely meaningful experience for the kids that attend.
In March PCSWCD was approached by Jean Emery about the program and she shared that her brother, George R. Emery of North Berwick, had passed away. The program spoke to her, and she felt it exemplified all the things so important and cherished by George, as he was an avid outdoorsman and loved hunting, fishing, fly fishing. and camping.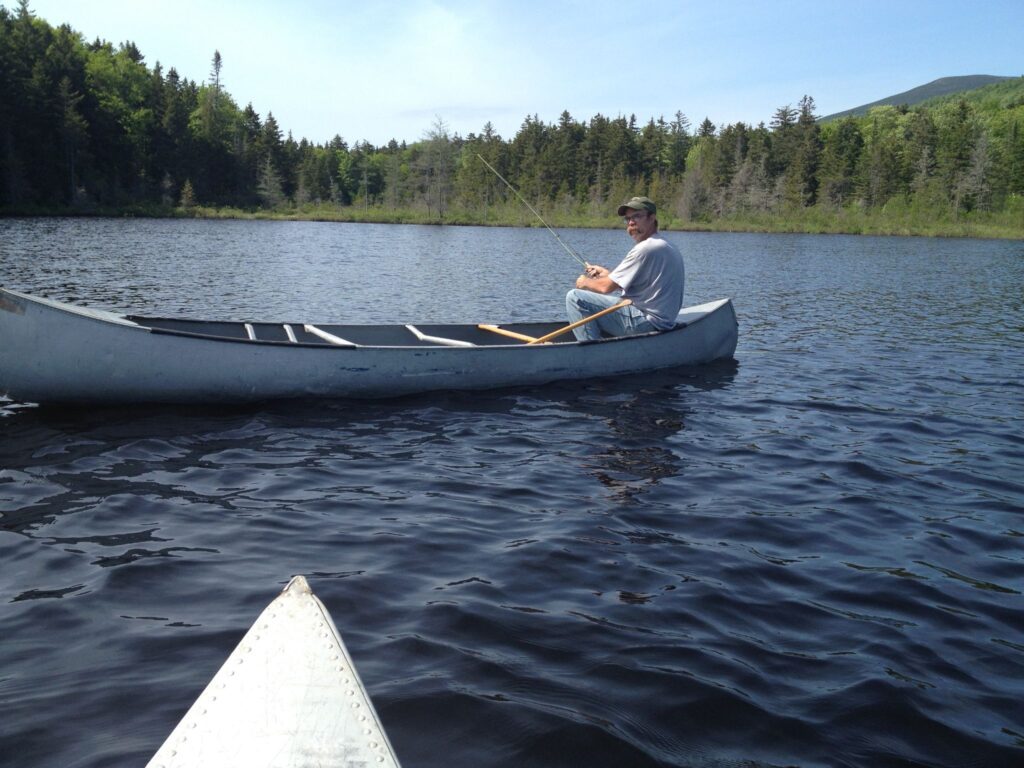 George's family wanted to honor his life by contributing to Teen Wilderness Expedition, covering registration fees for all kids who were registered to attend in 2022! Jean shared that "for George, camping, canoeing, and fly fishing in the Piscataquis County wilds was an adventure and a challenge … and it was such fun. For the program teens, this will also be an opportunity to learn how to take risks and how to trust their own judgments..and together they will have fun."
This generous donation helped to support 24 area youth, giving them all the opportunity to attend free of charge. Jean also shared that supporting the program, where kids are able to spend uninterrupted time in the wilderness, enjoying nature's many gifts, is the perfect way to honor George. PCSWCD, the campers, and their families impacted by this generous donation are forever grateful. George has certainly made a lasting memory for all of us. We look forward to enjoying Piscataquis County and its splendor at the 2022 Teen Wilderness Expedition in July.