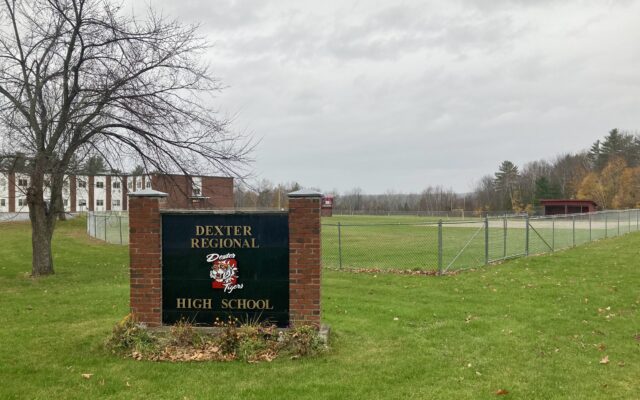 Dexter-Regional-High-School-111221
Observer photo/Valerie Royzman A sign sits at the entrance to Dexter Regional High School in Dexter.
Dexter Regional High School third quarter honor roll
Grade 12, highest honors: Clyde Day, Nathan Fernald, Miles Gadwah, and Maureen O'Roak; high honors: Riley Campbell, Caitlyn Chabot, Ricky Goodell, Jr., Arianna Jandreau, Elizabeth Kinney, Hanna Morse, Abigail Plourde, Shelbie Poulin, Nathan Schobel, and Cameron Vafiades; honors: Kiana Bennett, Patrick Childers, Bradley Crane, Olivia Crawford, Abey Givens, Lakota Glidden, Caroline Lambert, Ellie McComb, Emma Paige, Seth Robbins, Thomas Rowe, Cole Smith, Illissa Smith, Kassidy Swimm, Bobbie Wanders, and Jennifer Young.
Grade 11, highest honors: Emma Alexander; high honors: Ivy Batey, Sydney Dyson, Sydney Fogler, Annika King, William Kusnierz, Sophia O'Donnell, Elisa Picariello, and Payson Reinhardt; honors: Kai Alvelo, Jennifer Downing, Zachary Gudroe, Elyssa Jerome, Brendan Mehlhorn, Jozlynn Paige, Brady Reynolds, Madison Rowe, Caleb Schobel, and Camryn Spack.
Grade 10, highest honors: Cally Gudroe; high honors: Brianna Packard and William Spratt; honors: Zakary Adams, Lilly Bagley, Elizabeth Bernard-Whittaker, Lily Brown, Hannah Dean, Shelby Dyson, Cian Galligan, Miles Grant, Lillian Harris, Aiden Langlais, Heaven Mills, Graci Scott, Gabrielle Shorey-Coy, and McKenzie Trafton.
Grade nine, highest honors: Willis Reinhardt; honors: Harley Ahern, Lucy Alexander, Keira Bennett, Abigail Bradley, Addyson Brown, Alice Childers, Mckenzie Clay, Lillian Cooley, Abilene Corson, Riley Dallas, Cole Doherty, Ethan Doherty, Brooklyn Dow, Chase Farnsworth, Clair Fogler, Amelia Greaves, Megan Hreben, Sabrina Pike, Brianna Vafiades, and Zaiden Williams.