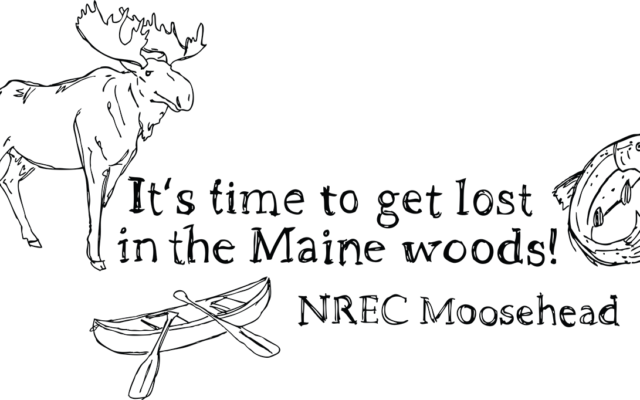 Maine Woods Explorers is back
GREENVILLE – After a 2-year hiatus, we are thrilled to announce the return of Maine Woods Explorers.
It is our mission at the Natural Education Resource Center to allow students to increase awareness and appreciation of the natural resources around us and to understand the stewardship necessary to sustain them. These goals are met through in depth, science based, experiential education and outdoor recreation. We are excited to partner with the Appalachian Mountain Club Educators to provide quality hands-on, nature-based activities that are challenging and fun.
The summer 2022 schedule offers six weeks of day camp: Wednesdays, Thursdays, and Fridays from 9 a.m. to 3 p.m. for youth ages 8-12. Class size is limited to 12 participants. Each week is a different theme where students can explore, learn, and have fun! Locations and activities may change due to weather. Drop off and pick up will be at the Moosehead Lake Visitors' Center at 480 Moosehead Lake Road (Route 15) in Greenville.
Week 1: Outdoor Skills Week! July 6-8: Explore our nature trails at the Visitors' Center and learn 'Leave No Trace' and Tree ID. We will visit Lily Bay State Park and learn how to set up a campsite site and knot skills. Our first weekly hike will be Eagle Rock!
Week 2: Local History Week! July 13-15: Discover the storied history of the Moosehead Lake Region from the history of logging and the fire wardens of yesteryear keeping watch over the mountain tops. All aboard a 3-hour cruise on the Katahdin, the only vessel to survive from Greenville's thriving and nostalgic steamboat era. Hike Big Moose and check out what remains of the fire warden's cabin.
Week 3: Fishing Week! July 27-29: What is a fish without water, learn about water ecology and native species with Piscataquis County Soil & Water Commission District. Hike Mount Kineo and experience the 360-degree view of our world-famous fishing grounds. Go fishing with local IF&W fisheries biologists on Indian Pond.
Week 4: Nature and Art Week! August 3-5: A very special workshop with local arts residency, Monson Arts. Observe the bounty of the Maine woods and spark creativity from your experience. Hike Borestone with a keen eye of an artist and naturalist.
Week 5: Hunting Week! August 10-12: Try your hand at archery with certified archery instructor and national traditional recurve champion, Robin Gardella. Visit Big Pine Gun Club in Willimantic and learn firearm safety and shooting skills. All week we will learn about animal signs, skins, and skulls. Ascend Number 4 mountain and look for wildlife signs.
Week 6: Adventure Week! August 17-19: A scavenger hunt at our homebase, paddling Long Pond at AMC's Gorman Lodge, and hike Whitecap! The last week of camp is packed with adventure in the Maine Woods and if an explorer attends all six weeks, they will complete the Moosehead Pinnacle Pursuit! Way to go!
Registration: Complete registration, consent form (download @ www.nrecmoosehead.org) and mail with full payment to NREC PO Box 1329, Greenville, ME 04441. Enrollment is first come first serve. We will email to confirm your registration and send additional forms and info. NREC members: $35 per week Nonmembers: $45 per week. Full and partial scholarships are available.
Email nrecmoosehead@gmail.com for more information.