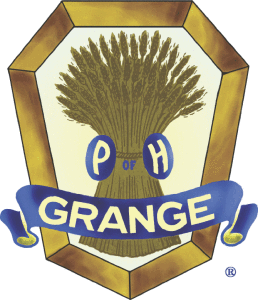 Valley Grange to celebrate communities
GUILFORD – Valley Grange has considered May "Community Month" for a number of years. This year's celebration will include a free "Grange Bean Supper" and the opportunity to visit with friends, neighbors, and maybe meet some new friends.
The Guilford Grange has had a long standing practice of recognizing at least one Community Citizen of the Year. Program Director Walter Boomsma notes that "last year we set a new record by giving that award to the many school employees throughout the area. This year we're going to beat that record. We're considering everyone a Community Citizen of the Year in honor of the spirit that has held our communities together for the past two years."
"As a Grange, we've managed to keep our focus on building and supporting our communities," Boomsma added. "Some programs have changed or been limited, but I think what we've missed the most is the personal touch – simply being together in fun and comfortable ways. This will be a great, family-friendly opportunity."
While individual certificates aren't planned, the Guilford Grange will recognize friends and neighbors by serving a free community supper on Friday, May 20 from 5:30–7 p.m. or until the food runs out. The upstairs hall will be turned into a social center where attendees can visit, play a game, build a puzzle, and just have some good old fashioned fun. The Grange has a Busy Box and Book Bin for kids. Guests are encouraged to bring along their favorite board and other games. There are rumors of a cribbage tournament.
Those who would like to help with the supper, should call Mary Annis at 207-564-0820 or Janice Boomsma at 207-343-1842. For additional information about attending the supper, visit the Valley Grange website at http://valleygrange.com/. The Grange Hall is located at the corner of Butter Street and Guilford Center Road in Guilford.