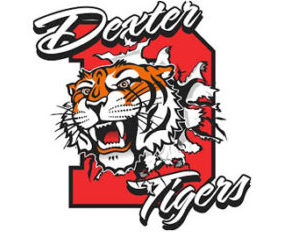 Dexter boys track finishes third at Old Town meet
OLD TOWN – The Dexter Regional High School boys track team scored 54 points to place third among a field of five teams during a Penobscot Valley Conference meet at Old Town High School on May 7.
Tiger senior Gage Sinclair had the day's top throw in both the shot put and discus. In the shot Sinclair threw 35 feet, 10.50 inches to win by nearly three feet. He earned top honors in the javelin with his throw of exactly 101 feet, nearly 18 feet further than second place.
Senior Joshua Legassie finished second in both the shot put and discus with his throws measuring 32-10.75 and 83-02.
In the 110 hurdles, senior Miles Gadwah placed second in 19.96 seconds. Senior Cameron Allen was fourth at 21.20 seconds. Allen also came in fourth in the triple jump at 35-09.50.
Senior Avery Gagnon had fifth-place jumps in both the long and triple jumps at respective distances of 16-10.25 and 35-03.75.
The boys from Penquis Valley High School were fourth in the team standings at four points. Sophomore Damion Drake picked up the four with his third-place throw in the discus, at 74-02.
Piscataquis Community High school finished fifth on Saturday with one point. Sophomore Beau Talbot placed fifth in the discus with his throw measuring 68-01.
In the girls' meet, PCHS picked up 24 points to place fourth among five schools.
Junior Molly Sipple had the second-best throw in the discus at 95-02. She also was fifth in the 300 hurdles in a time of 58.12 seconds.
The Pirate 4×100 relay team placed fourth overall, third among point-scoring squads. Senior Ariana Fanjoy and juniors Kendall Kimball, Goodwin, and Sipple covered the lap around the track in 57.81 seconds.
Goodwin and Kimball were second and third in the javelin with respective throws measuring 83-02 and 79-09.
The Dexter girls picked up two places for a fifth-place finish. Junior Lauryn Brunner came in fifth in the high jump, clearing the bar at a height of 4-04.