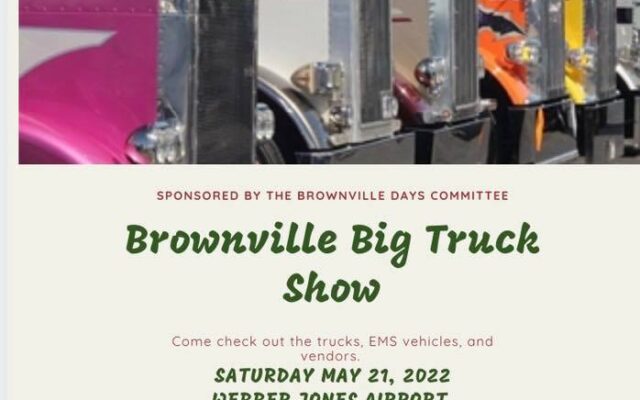 Brownville Big Truck Show May 21
BROWNVILLE – The Brownville Days Committee is planning a Brownville Big Truck Show for 10 a.m. to 2 p.m. on Saturday, May 21. The show with trucks, EMS vehicles, and vendors will be at the Webber Jones Airport, 1190 Main Road.
This event is a way to show support for area truck drivers and local EMS crews while raising money for our Brownville Days celebration that is happening later this summer from July 22-24.
So far about 30 vehicles registered to be in the show. They will come and park the trucks and let people check them out. The show will also have eight craft vendors registered. The Brownville Fire Department will be selling food and the Darling's Ice Cream Truck will be on site.
Tickets are available at rates for families and/or adults and children.