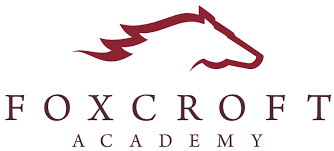 Foxcroft Academy boys track places fourth in Orono
ORONO – The Foxcroft Academy boys outdoor track and field team finished with a score of 104.5 points to place fourth among five point-scoring schools during a Penobscot Valley Conference meet at Orono High School on May 6.
Senior Jesse Drury led the Ponies with a first-place performance and three second-place finishes. Drury had a top throw of 132 feet, 5 inches to earn top honors in the javelin, besting second place by more than 12 feet.
Drury also came in second in the 100 in a time of 11.64 seconds and he placed second in the pole vault at a height of 10 feet. Drury anchored the second-place 4×100 relay team as sophomore Jackson Smith, senior Bodie Clarke, junior Kyle Jankunas, and Drury combined for a time of 46.82 seconds.
Foxcroft's 4×800 relay won its race, as junior Enrique Perrote, freshman Runner Jarrett, sophomore Zachary Peirce, and junor Logan Hinson ran the top time of 10:06.30.
In addition to being part of the top 4×100 relay, Smith picked up three other top four performances. Smith cleared 5-10 in the high jump to win the event by two inches.
Smith's distance of 18-02 in the long jump was good for third place. He also came in fourth in the triple jump at 35-01.50.
Senior Jacob Reed finished second in the high jump, clearing the bar at 5-08. He also came in second in the long jump at 19-11, and third in the triple jump at a distance of 36-06.50.
Sophomore Jack Kingsbury also placed in the three jumping events. Kingsbury was third in the high jump at 5-06, fifth in the long jump at 18-00.50, and fifth in the triple jump at 34-02.
Clarke ended up fifth in both the 100 and 200 with respective times of 11.99 and 25.11 seconds. Right behind him in the 200 was junior Eion McCloskey at 25.11 seconds.
Senior Aidan Currie placed fifth in the 110 hurdles at 21.35 seconds. He also was sixth in the 300 hurdles with his time of 49.70 seconds.
Senior Jasper Makowski added a sixth-place performance in the 400 at 58.44 seconds.
The Foxcroft Academy girls scored 23 points in Orono to place fourth among a field of seven schools.
The Pony 4×400 relay team came in second. Freshman Heidi Clawson, senior Jasmine Bararaglio, junior Miriam Perez, and senior Olivia McCorrison together ran a time of 5:06.91.
Junior Nora Koskala-Koivisto had her team's highest individual performance by finishing third in the 400 with a time of 1:09.56.
Foxcroft's 4×100 relay – comprised of senior Grace Carlson and juniors Emma Ladd, Cadence Herrick, and Abigail Knapp – ended the race in fourth place at 57.39 seconds.
Knapp also came in fifth in the 200 in 30.03 seconds. Sophomore Allison Smith had a fifth-place throw in the shot put at 26-09, and Baravaglio was sixth in the 800 in 3:03.13.
The girls from Greenville High School came in seventh at Orono with 1.5 points.
Laker sophomore Lily Kreider placed sixth in the 100 hurdles with her time of 22.70 seconds.
Senior Eva Patrick and Hampden Academy freshman Rachelle Melanson tied for sixth in the high jump as they both cleared the bar at 3-09.