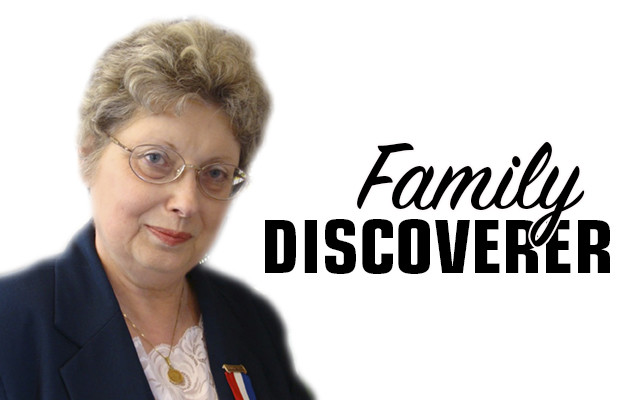 Nancy Battick.jpg
Nancy Battick (of Dover-Foxcroft, president of the Daughters of Union Veterans.) (BDN Photo by Diana Bowley)
1950 census search
The 1950 census was released April 1 on the website of the National Archives (NARA) at www.archives.gov/reserach/census. Fee-based sites such as Ancestry.com also host the census.
Before you research, here's what you need to know.
If you're used to searching indexed census records, don't expect anything similar for the 1950 census. While volunteers are working to create an index, the current search feature was prepared by a machine reader. If you've had any experience with these, you'll know they're often wrong. For example, I couldn't find a single ancestor using the search feature. I was directed to people in Piscataquis County with the same given names, not surnames, and none in Dover-Foxcroft where we lived.
I then turned to the tried-and-true method of searching the enumeration district my family members lived in. To do this you must know your ancestor's physical address. This is particularly critical if you are searching in a large city such as Boston, New York or Los Angeles. If you're searching for a common surname such as Jones or Smith and they lived in a city, you would be extremely fortunate to find them, at least for now.
A small town such as Dover-Foxcroft is easier. It had four enumeration districts, and while the descriptions of them were sketchy I picked the correct one and did a page-by-page hunt. My husband had to do the same thing to find his family who lived in Hawaii at that time. In both our cases the machine search feature was useless.
But even when a formal index is released you can expect errors as you know if you've done much researching. I'm forever correcting errors in census indexes on Ancestry.com. My advice is to do as much prep work as possible before you search. Look for an actual physical address for an ancestor, along with the town/city and county. There are aids to finding enumeration districts on Steve Morse's free website, https://stevemorse.org/census/unified.html. You can also find aids on the NARA website. By all means try the search feature first, but be prepared for failure and count yourself fortunate if you locate your ancestors quickly.
I did eventually find my parents and me making my official census debut. I guess you know you're old when you show up in the census for the first time. On the same page I located my paternal grandmother, an uncle, aunt and her husband, a great-uncle and his son, as well as neighbors. My husband laughingly calls this section of Dover-Foxcroft "Little Vilnius," where several Lithuanian families settled years ago. Some descendants remain today.
The 1950 census is a wonderful new tool in the search for your ancestors. Don't be discouraged by the temporary problems in searching. They will be corrected in time. For now, just do your homework, be patient and systematic in your searching, and it wouldn't hurt to keep your four-leaf clover handy just in case.
I'll have more on the questions asked in the population census in my next column.  
Nancy Battick is a Dover-Foxcroft native who has researched genealogy for over 30 years. She is past president of the Maine Genealogical Society, author of several genealogical articles and co-transcribed the Vital Records of Dover-Foxcroft. Nancy holds an MA in History from UMaine and lives in Dover-Foxcroft with her husband, Jack, another avid genealogist. You can contact Nancy at nbattick@roadrunner.com.