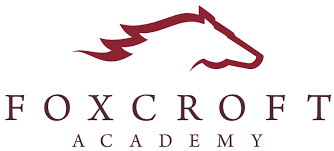 Foxcroft track sweeps home meet
DOVER-FOXCROFT – The Foxcroft Academy boys and girls track team both finished in first place at a home meet on April 29.
The Pony boys scored 227.50 points, more than double the 102 points for runner-up Lee Academy, to finish first among a field of six teams.
Foxcroft's Jesse Drury had four first-place performances. Drury won the 100 in a time of 11.64 seconds and he had the top height and throw in the pole vault and javelin at 10 feet and 136-01.
The Pony 4×100 relay turned in the day's best time as Jackson Smith, Bodie Clarke, Kyle Jankunas, and Drury combined for a time of 47.74 seconds.
Jacob Reed had first-place jumps in three different events. Reed won the high jump at 5-08, long jump at a distance of 19-00.50, and triple jump at exactly 37 feet.
Runner Jarrett won the 1,600 in a time of 5:39.04. He also ran the second leg of the winning 4×800 relay. Aidan Currie, Jarrett, Zachary Peirce, and Logan Hinson combined for a time of 10:37.64.
Foxcroft also had first-place performances by Jankunas in the 110 hurdles at 19.04 seconds, and Alvaro Diaz in the 200 at 25.74 seconds.
Dexter Regional High School scored 76 points to place third in the boys' standings.
Gage Sinclair had the day's top discus throw at a distance of 104-11.
Miles Gadwah placed second in the 110 hurdles in a time of 19.84 seconds. Elijah Warner came in second in the 300 hurdles at 54.84 seconds.
Piscataquis Community High School finished fourth with 23 points.
Alex Zeller led the Pirates with two second-place performances. He placed second in the 800 in a time of 2:41.84, and he was also second in the discus with a throw of 75-09.
The Greenville High School boys scored 2.5 points to finish sixth in Dover-Foxcroft.
The Lakers' Lukaus Miller came in fifth in the long jump at 15-11.
In the girls' meet Foxcroft scored 106 points to also place first among a field of a half dozen schools. The Ponies were led by three individual first-place performances and a winning relay.
Hilary Howard won the 200 in 33.14 seconds. Olivia McCorrison earned top honors in the 800 at 3:16.44. Allison Smith came in first in the shot put with her throw of 20-00.
The Pony 4×100 relay – comprised of Grace Carlson, Emma Ladd, Cadence Herrick, and Abigail Knapp – had the meet's top time of 59.54 seconds.
The PCHS girls came in second on April 29 with a score of 99 points.
Molly Sipple led the Pirates with three first-place finishes. Sipple won both the 400 and 300 hurdles with respective times of 71.64 and 57.24 seconds, and she came in first in the discus with a throw of 80-08.
Sipple anchored the second-place 4×100 relay as Sarah Silva, Ariana Fanjoy, Samantha Goodwin, and Sipple ran a time of 1:03.24.
Goodwin was the day's javelin winner with her throw of 77-09.
Eighty points put the Dexter girls in third place.
Elyssa Jerome won both the 100 and 100 hurdles in 14.64 and 19.24 seconds respectively.
Lauryn Brunner came in first in both the high and triple jumps at 4-02 and 25-01.75.
Christin Warner and Brunner were first and second in the long jump at 12-05.50 and 12–00.25. Warner also was second in the triple jump at a distance of 24-05.50.
The Greenville girls scored 18 points to finish in sixth place. Lily Kreider led the Lakers by finishing second in the 100 hurdles with her time of 21.04 seconds.
The full meet results are available at http://www.sub5.com/wp/wp-content/uploads/2022/04/Complete-Results-PVC-Regular-Season-Track-Meet-2.htm.