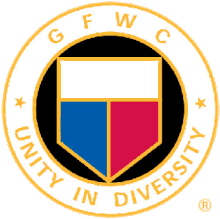 GFWC/Miosac Club news
DOVER-FOXCROFT — The GFWC/Miosac Club met April 19 at the Dover-Foxcroft Congregational Church. President Suzanne Raymond called the meeting to order and welcomed members. She thanked hostesses Anne Cress and Rheba Michaud and Program Chairperson Betsey Ryan. Wendy Hutchins led the Collect, Pledge Of Allegiance, and the American's Creed.
Recording Secretary Diane Leighton took roll with 10 members answering by naming a country they would like to visit, She then read the minutes of the last meeting with no errors.
There was no correspondence. Treasurer Anne Cress gave the treasurer's report. Advisory Chairperson Brenda Quiet noted the next meeting will be the annual meeting with yearly reports.
Publicity and Look Out Chairperson Minnie McCormick noted she had submitted the news. She reported on one ill member and an elderly associate member She reported the Pinwheel Garden is doing well. Some had heard nice comments regarding the pinwheels.
Hutchins noted the plans for a trip to The House in The Woods had not been completed yet and will set a date soon
McCormick distributed invitations to the 88th birthday dinner to be held at the Bear's Den on May 17.
Year end donations were discussed and members agreed on the food cupboard and the fire department.
Raymond announced she and Cress will be attending GFWC Maine Convention May 5-6 in Freeport. She then discussed club charity projects. The President's Project has done very well. Also the non food cupboard items of toothbrushes, toothpaste, tissues, etc. have gone well.
Michaud turned in seven charity blankets. The meeting was adjourned and Ryan presented her program on doilies. She has many styles of doilies, bedspread, tablecloths, and runners. She has an extensive collection that her mother and grandmother crocheted many years ago. She has also done some herself.
Delicious refreshments were served by Cress and Michaud.